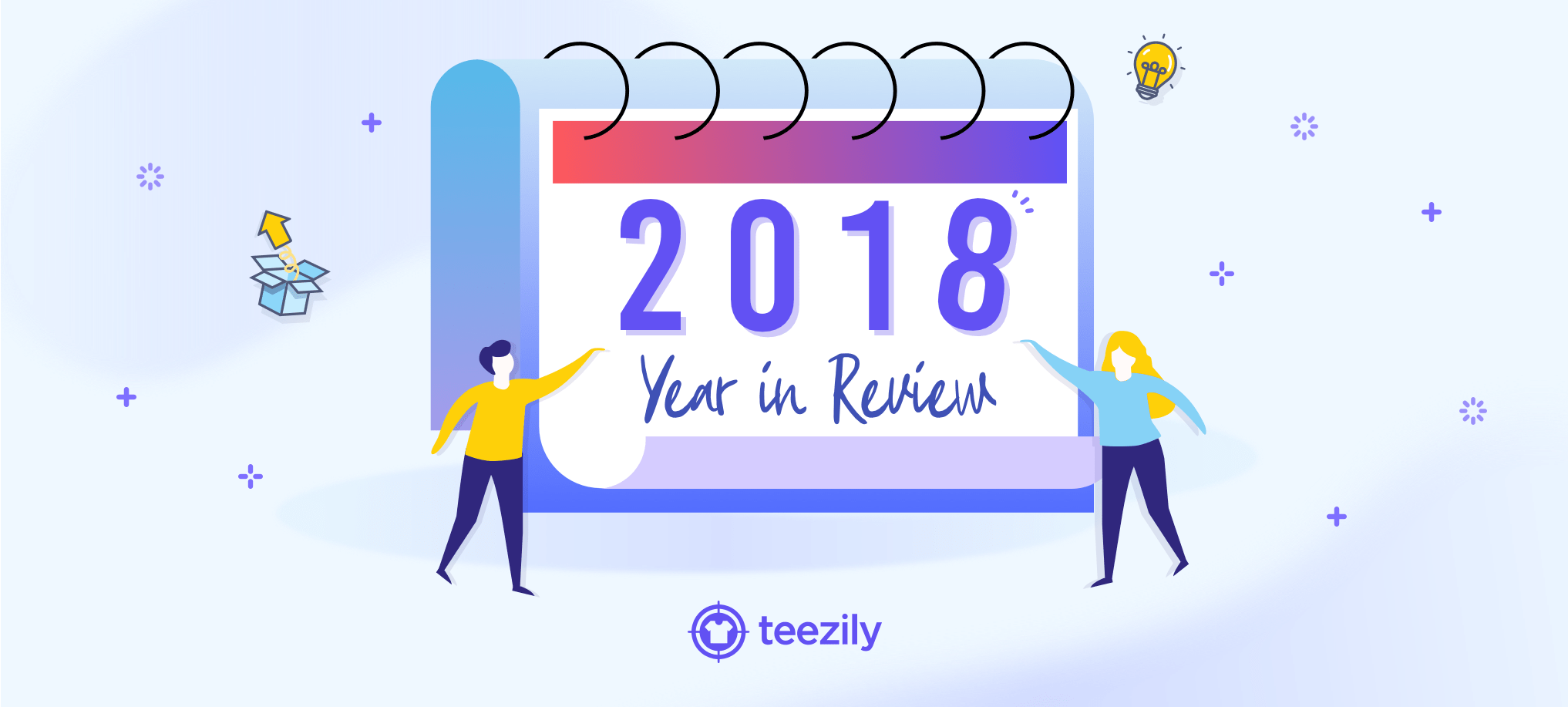 Your 2018 with Teezily : Year's Review
It's almost the end of the year and we look forward to unveiling our BIG projects for 2019. But first of all, we want to thank you from the bottom of our heart for your outstanding support throughout this year.
Today there are more than
20,000 sellers
in more than
50 different countries
using Teezily to launch their e-commerce business. But let's take a glimpse of this year's major updates.
The Product Catalog, the revolutionary dropshipping service
In late September we have released the service you were waiting for : Teezily Product Catalog, an all-in-one dropshipping solution that is connecting YOU with worldwide suppliers. You can now sell physical products in 3 clicks, and you do not have to worry about payments, stocks, di returns, suppliers' management and customers support… because we take care of everything! All you need to do is to unleash your marketing skills and promote the product you choose.
A bunch of new, shiny products for print-on-demand
What about our beloved print-on-demand service? We are not forgetting it, quite the opposite : we have launched some brand new products that you are loving, like hooded blankets, canvases and bed linen set... with many more still to come!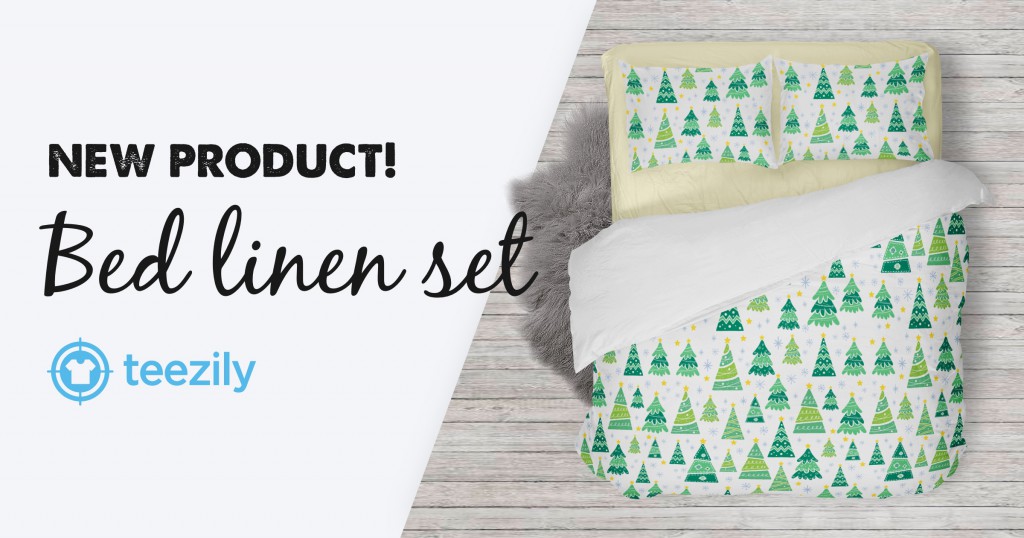 The "restyling" of Teezily Plus
More and more sellers are selling personalised products through our all-in-one fulfillment service, Teezily Plus. We are happy to announce you that from now on you can easily export your designs from Teezily to Teezily Plus and add these creations to your stores.
First-class features and the best tools

In 2018 we have released lots of new features in order to optimise your selling experience. Just to mention a few: new promo codes for DNS, the promo banner for DNS, Affiliates Stores, the brand new bulk editor, the "1-click post sale upsell", multi-products campaigns, the new checkout funnel, image upload …
Extra-bonus + Local Shipping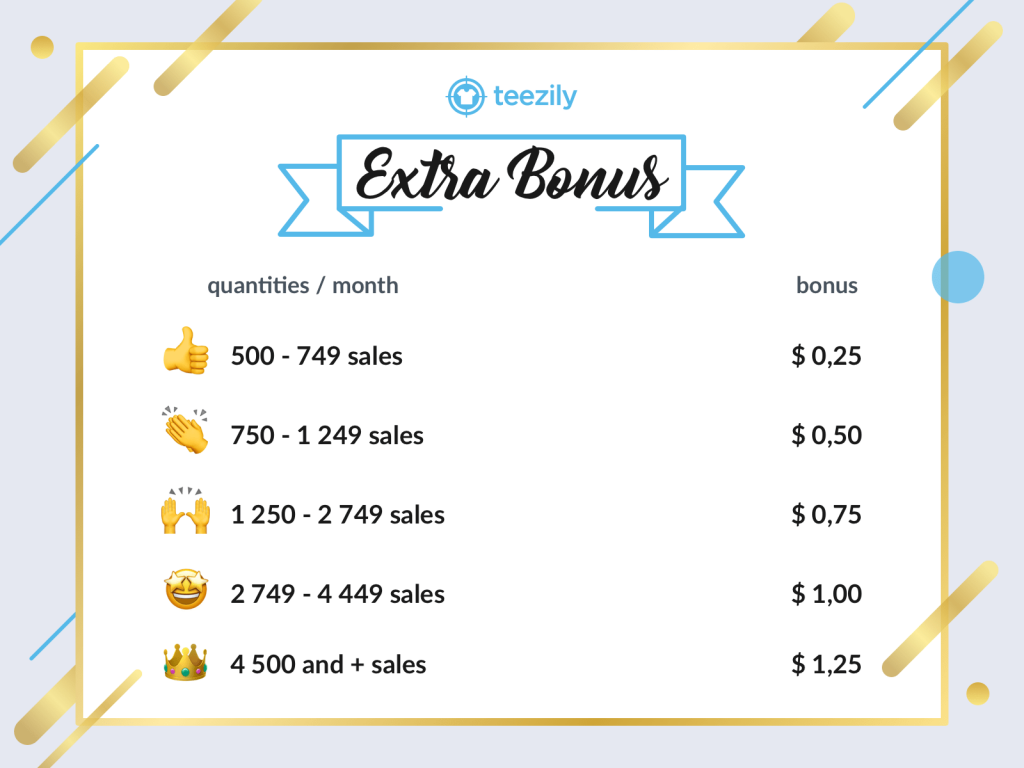 The "extra bonus" system that will allow you to earn extra profits on each sale. Every month ! ;)Furthermore, you can now decide to guarantee your customers local shipping by simply activating a "local fulfillment center" option while launching your campaign(s).
And the best is yet to come! We are now testing some brand new services and features that we are going to release by the beginning of 2019. Be ready for: some relevant improvements on your DNS store, a brand new service for product personalisation, two designs on the same page, all-over print hoodies… and so much more!
Happy New Year you all!