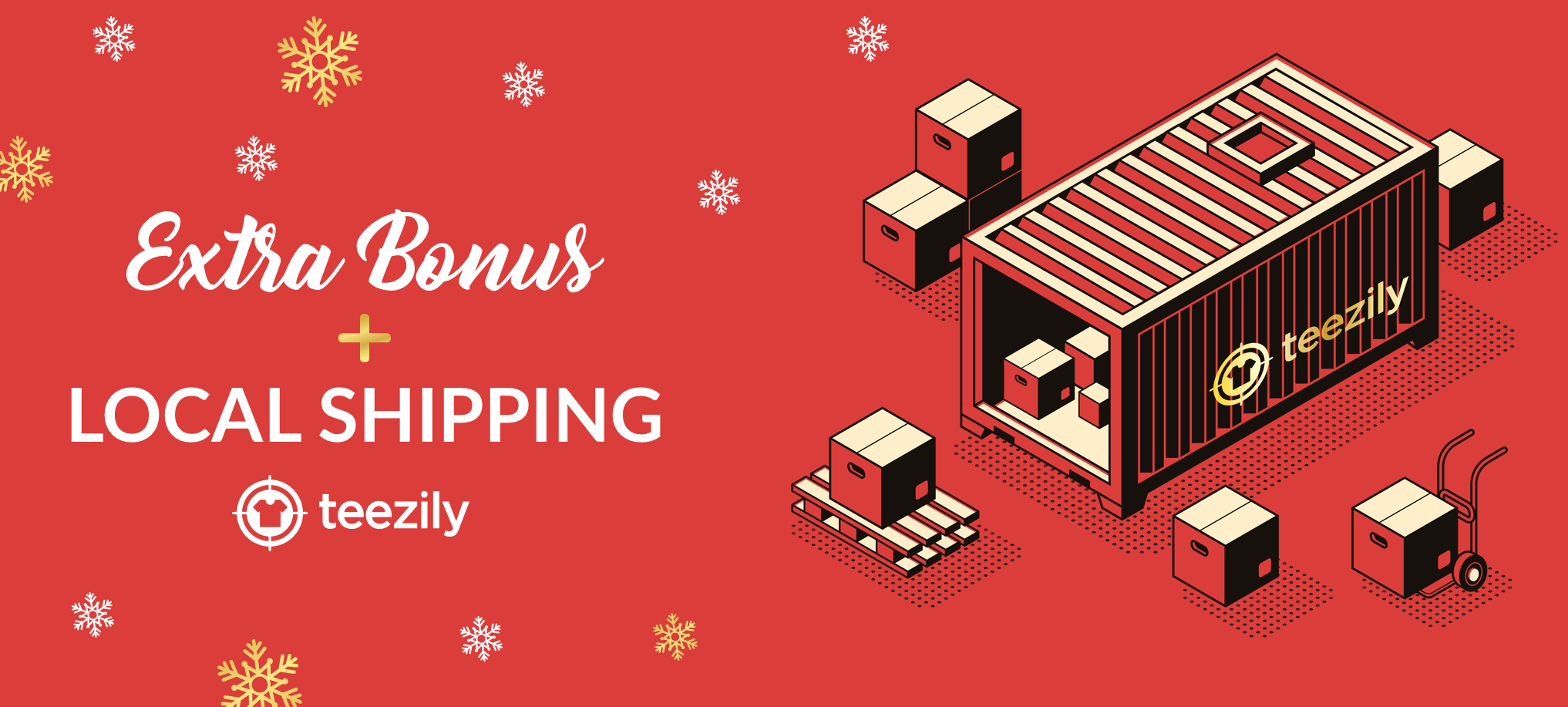 New Extra-Bonus on Sales & Local Shipping Options
At Teezily we work day & night to ensure you an unparalleled selling experience. Discover how our brand new "Extra Bonus" system will help you to increase your revenues and choose the shipping solutions for your customers.
Extra Bonus, How to get them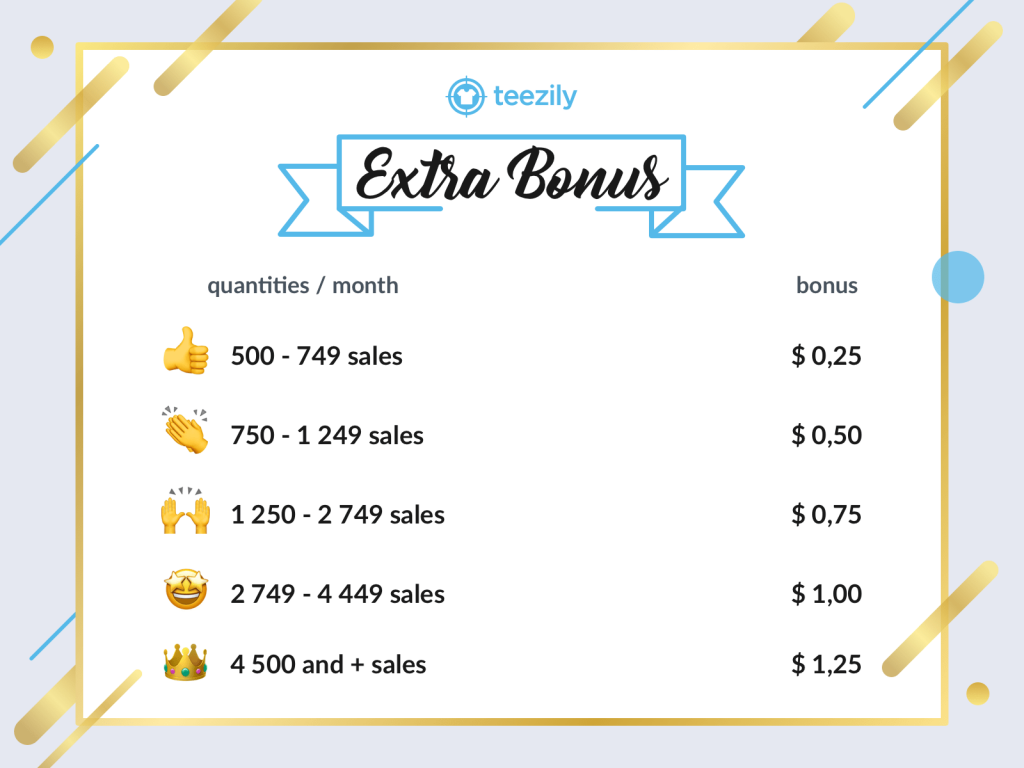 As a seller on Teezily, when you sell your personalised print-on-demand products, in addition to your traditional payout you will now earn tier profits on each sale. Basically, the more items you sell the more revenues you earn !
When and how my extra bonus will be calculated?
Tier profits are calculated
at the end of every month
and you will receive the
equivalent
payout
by the 10th
of the following month (via bank transfer, Payoneer or Paypal).
The bonus are related to all your
direct
print-on-demand sales (all products): marketplace and third party marketplace sales won't be eligible for the extra bonus system. Only captured orders will be taken into account. Please kindly bear in mind that for affiliate sales the profits will be transferred to the affiliate (not to the designer).
You now choose where we print ! Local Shipping is live
You now have the power to decide from which fulfillment center your special products will be realised and, therefore, dispatched to your clients.
Local Shipping, How it works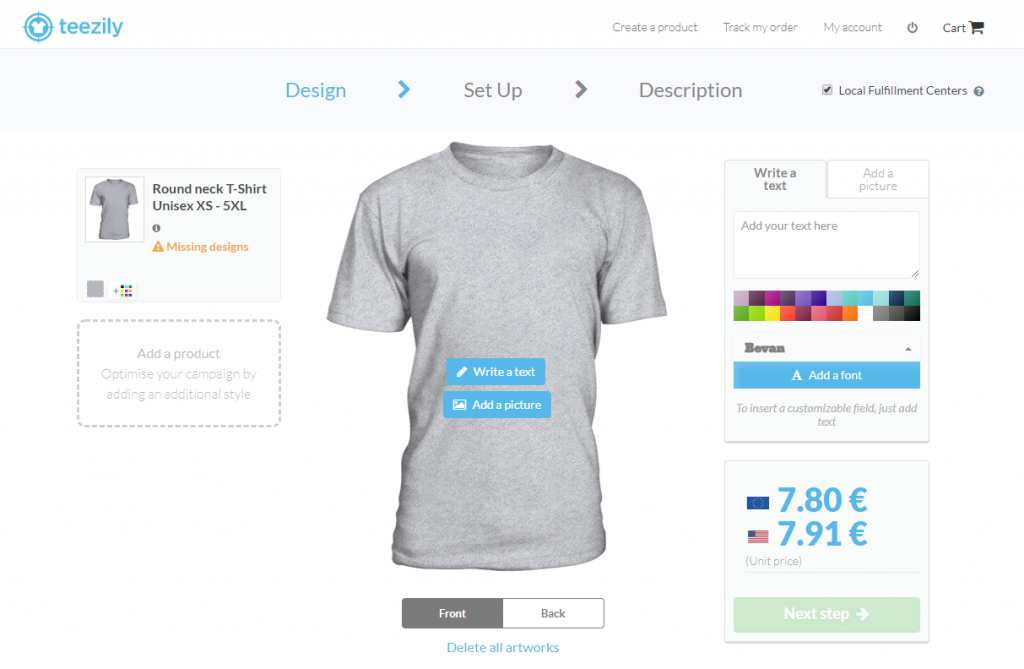 Easy peasy, while creating your campaign, you just need to check the "local fulfillment centers" option on the Teezilab: the two different base prices will be showcased in your chosen currency (euros in the exemple here above). By choosing this option, we ensure your clients to be shipped from the same continent fulfillment center (i.e. EU to European customers).
What if I do not want to set up the "local shipping" ?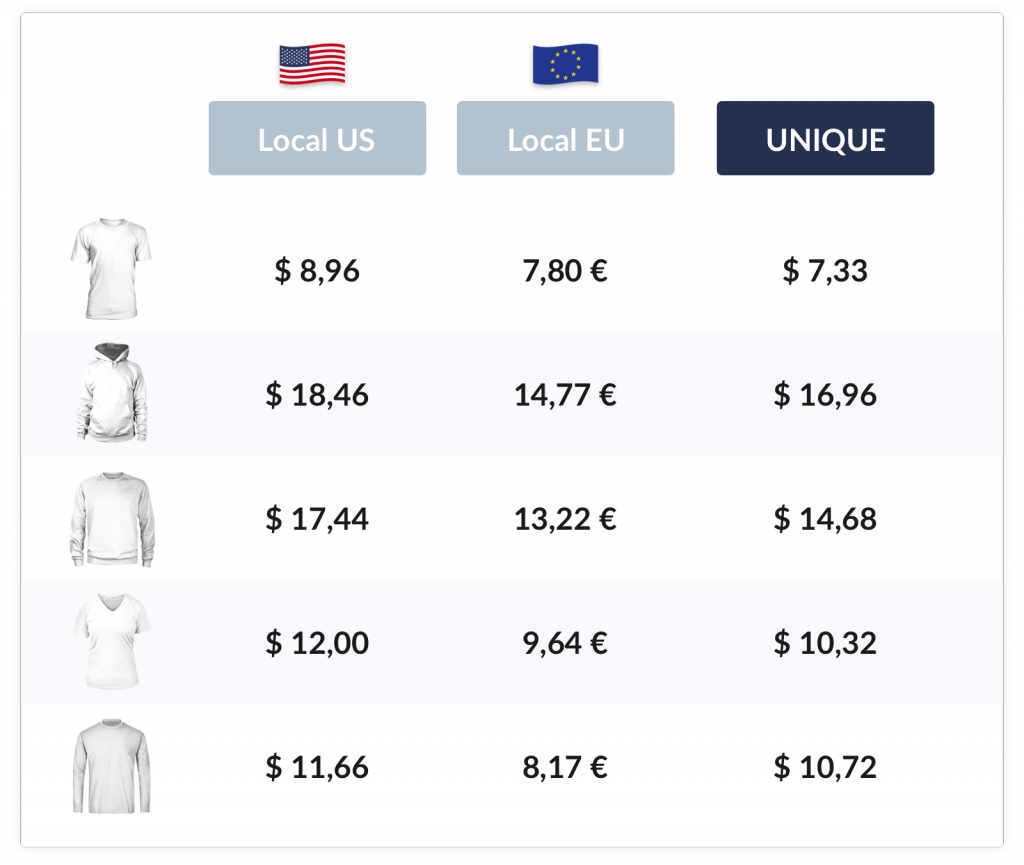 We will apply a unique base price for your products, regardless of the shipping process, to ensure you higher margins and a transparent, clear pricing. Please bear in mind that if you are not choosing the "local fulfillment centers" option, you won't be able to guarantee your customers' a local shipping solution. The table here above showcase the equivalent base prices for the top 5 products at Teezily.
What if I change my mind when my campaign is already active ?
No worries, you can still opt for local shipping (or vice versa) and you will be able to make the change directly on your seller dashboard. Please be aware that the campaign will be temporarily closed to successfully take into account the change and to start the production process for the existing orders, but it will be automatically relaunched. When relaunched, the new pricing system will be automatically activated.