Valentine's Day Campaigns – Create, Launch and Promote your Lovable Products!
In the e-commerce arena, Valentine's Day is one of the busiest times of the year, especially for those who are promoting personalised products that would make the perfect gift for a sweetheart. With the lovers' Day quickly approaching, take a minute before the events begin to set up your campaigns and think about the best promotion strategies in order to boost your sales.
Most wanted products: what sells best?
Of course each season has its best selling products: sweaters & hoodies are a must have throughout winter, but luckily, you have so many other items to explore and customize on our platform! Just think about
necklaces:
since its launch, jewellery has been a successful item especially during special occasion campaigns (Mother's Day, International Women's Day)... there is no doubt about it, it could be the perfect gift for Valentine's Day.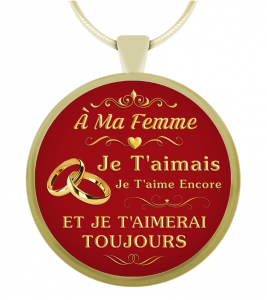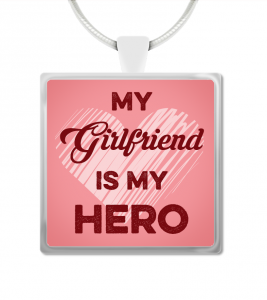 Also, you should consider that
matching mugs
can be a lovely idea. Take a look to these two examples: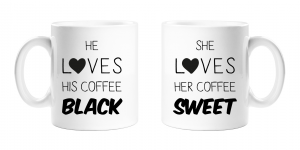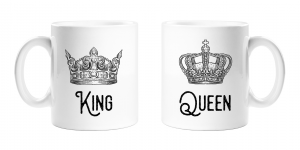 Last but not least: do not forget that people are seeking a unique, original present for their valentines. What can be better than a pair of
personalised shoes
?  We invite you to look back at our suggested prices and the best insights for this product on our blog.
A fundamental Feature for success: "Personalize your Campaign"
Offer your customers the opportunity to personalize their product by adding a slogan or the name of their loved ones. Data doesn't lie: the customization tool has increased the profit margin by 14%, especially during Holiday campaigns (no need to guess why: users will find an original, unique gift for their family and friends!). Furthermore, customization has been an e-commerce trend in 2017 and it seems to be here to stay.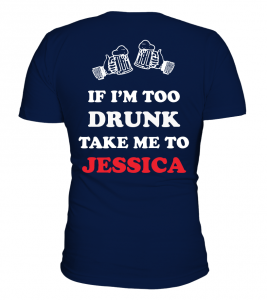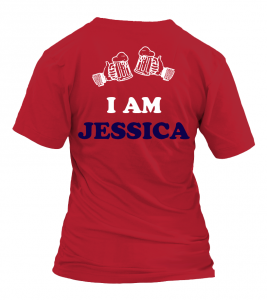 Make it PINK! Valentinize your store
If you want to get your customers in the full Valentine's Day mood, you should definitely consider personalizing your store with some special banners, or some pink/red/valentine inspired graphics. Naturally this is a smart tactic to catch the attention of users that are specifically looking for this kind of purchase. We suggest that you to check for free images on sites like Shutterstock or Place-IT to find high resolution pictures to use for your banners. Last but not least, we do offer the opportunity to create different collections on your store: this means that you will be able to launch a special collection with some gift ideas for Valentines. This approach will definitely help you to enhance your brand awareness!
Find profitable sub-niches
The first lesson to bear in mind is that a seller should always test different audiences and sub-niches: of course, the focus will be "love", "couple" and "family"... but what about combining it with some interesting sub-niches, such as jobs, sports and passions? When "all the good ideas are already taken" you should find your own target, and be creative.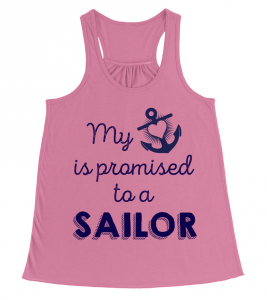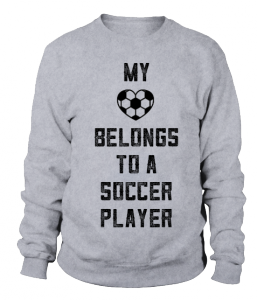 Also, do not forget that a Valentine is not necessarily an "him" or an "her". So many people are looking for special gifts for their sons / daughters / parents, because this day is also the opportunity to tell people that you love them and that you care about them. Therefore, all your "sister" and "grandma" creations (just to mention a couple of them) can work too! And did you know that the 15th of February is the International Single Awareness day? Another great selling opportunity for you, so why not targeting all the people all over the world that are still looking for their soulmate? :)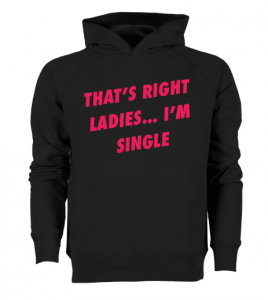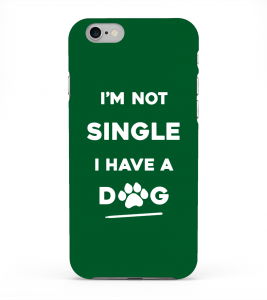 Set up the best promotion strategy for your lovable products
Competition will get tough, this is why we recommend that you start your promotion in mid-January (to catch the attention of the early buyers) to achieve an effective advertising period. Personalize your
FB page
with a Valentine inspired banner, share your creations to your customers via
"message buyers"
and set up the daily budget for your ads. 
Your advertising strategy also needs to be creative and original in order to stand out from all the other ads and pages that are targeting international users on the social networks. What about a
video ad
? Read our article, and do not forget that music & message are fundamental.
Keep an eye on the latest trends
You should check Twitter, Instagram and -of course- Facebook daily to identify what is making 'buzz' in 2018. Last year it was all about TV series, 80s-inspired styles (
Stranger Things,
no need to explain further!), Colombia, Cuba and Philippines as travel destinations, latin sounds and music, political slogans … And guess what? For the second year in a row Valentine's day might just have to be postponed for some Spanish and French couples, because it happens to fall on a Wednesday with 2 big Champions League ties: Real Madrid - Paris Saint Germain (last year it was PSG-Barcelona). We strongly suggest that you launch some funny campaigns using related jokes like "Sorry darling I can't, I have to see the match" (
however, be careful and do not use trademarks and/or official logos!
).
Spread the Love via Message Buyers
Advertising is not only about the FB marketing tool. Do not underestimate the power of an impactful e-mail campaign, launched in a few clicks via our tool
"Message Buyers",
directly from your dashboard. Undeniably, you have the chance to keep your well earned Christmas customers updated regarding your latest creations & designs. Remember that the title should be short, explicit, yet captivating. Last but not least, you should consider rewarding your loyal buyers with some discounts/promotions. What about offering a 15% discount to all the people that have previously purchased on your store/from your campaigns? Our feature
"Promotions"
will definitely help you to set up the best promotion strategy.
And if you are out of inspiration, you can always check this table with some suggestions for your Valentine's designs in 7 different languages, easy-peasy! Once again, we recommend that you test different e-markets and to launch several products. What are you waiting for? Time is running out … Make everything pink!
Ask about your doubts and discuss with our sellers regarding the best selling strategies by joining our FB Group Teezily University -GLOBAL-.