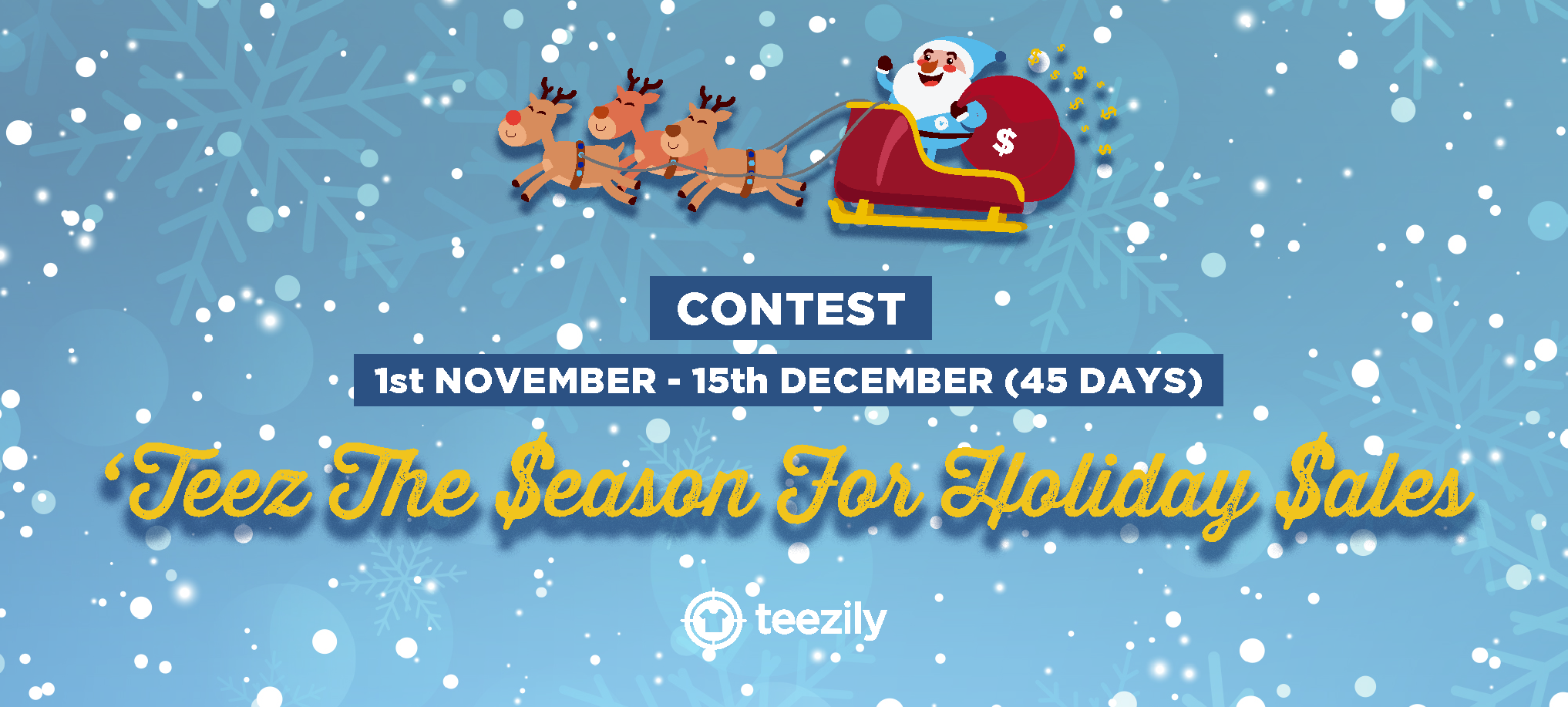 Teez' Contest Time! Boost your Holiday Sales & Win Amazing Prizes
Here we go: it's time to set your ads on fire and spread your holiday season campaigns. We decided to reward your loyalty and outstanding support with the most shiny contest of the Year, the "Teez' the season for Holiday Sales" competition. Try your luck, first prize is $135.000! The contest will start on the 1st of November, and it will run until the 15th of December. This means that you have 45 days to raise your bar even higher and win one of the amazing prizes below, check it out!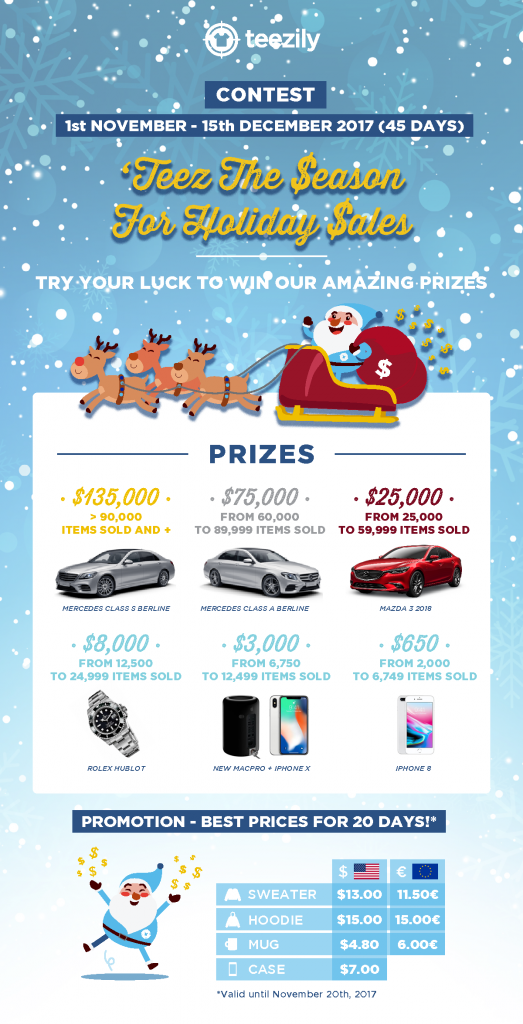 But that's not all, everyone! As our priority is helping you to reach your goals we decided to offer you the best base prices for some of our top selling items, including the hoodie, which as you can clearly understand is THE product of the season. The promotion is active for 20 Days, until November 20th, 2107, so hurry up!
Ladies and gentlemen, click on the link to join our contest and... Good luck!
For further information about the rules and conditions of the competition, click here