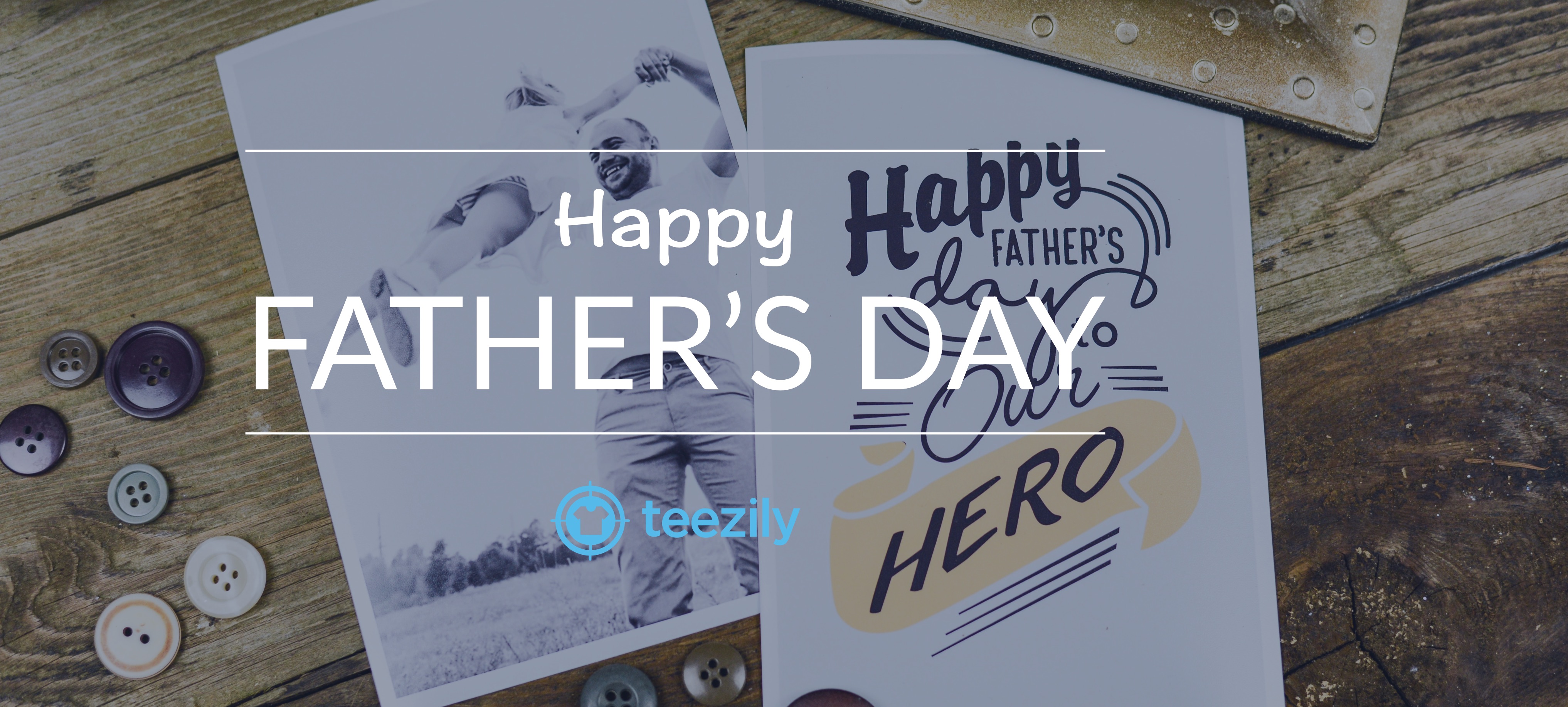 Top 2020 Father's Day trends for E-Commerce
Save the date, Father's Day Season is coming and this represents a real goldmine for all online stores. Indeed, on the 19th of March Spanish, Italians and Portugueses celebrate their dads with customized gifts and cards. You still have two weeks to delight your customers from Southern Europe with amazing products and special offers ! 
Father's Day e-commerce value has escalated since 2009 : hence, spending in 2019 has hit a record $16 billion in the United States, according to an annual survey conducted for the National Retail Federation (NRF). We are sure that Father's Day is a key-event for online retail and we would love to give you some tips to optimise your "daddy" marketing campaigns.
When is Father's Day 2020
Father's Day is celebrated around the world and throughout the year. In many countries dads are celebrated on the third Sunday in June, among them the USA, Canada, the UK, France, India, China, Japan, the Philippines and South Africa. You can create new personalised products now and collect profit from sales in the months to come. 
19/03/2020: Italy, Belgium (Antwerp), Portugal, Spain
21/05/2020: Germany
5/06/2020: Denmark
7/06/2020: Switzerland
14/06/2020: Austria, Belgium
21/06/2020: Argentina, Canada, Chile, France, Greece, Ireland, Mexico, United Kingdom, United States
9/08/2020: Brazil
1/09/2020: Australia
8/11/2020: Finland, Estonia, Norway, Sweden
Design Trends for Dads
Finding a successful design for your Father's Day campaign is indeed one of the most difficult task. Which are the trends to sell online? What work the most in that specific country? We have a couple of advice to help you choose the best designs for Father's Day.


Draw attention on your best products and to increase your reputation and conversion rate. Even if your products don't typically fall into the Father's Day Gifts category: for example, a campaign about biking can represent the perfect gift for a biker-date ! We also remind you that Teezily offers you the opportunity to fully personalize your store by adding banners along with special collections and master-collections ;


We cannot help it, we need to stress once again the importance of using a revolutionary feature : Customization Tool. Give your e-buyers the opportunity to further personalize the product they love with special slogans, pictures or personal names. Your campaign will then be truly unique, attract new customers and your revenues will skyrock : Personalised campaigns can increase your sales by up to 24%;


Do not Forget to Add relevant Keywords to your Father's Day Campaigns
As an eCommerce retailers, you should take complete advantage of the power of organic keywords. "FATHERS DAY GIFTS" would be the simplest and most used search term a few days prior to the day. By mentioning specific keywords in your ads you have a high chance of increasing web traffic to your campaigns, and as a result more sales the short term. For example, during Father's day, while "Father" and "Dad" showed up in 36% of keywords, there are 64% support terms that included: "gift", "ideas", "best", "unique", "cheap" and "husband". Did you know that "Last Minute Father's Day" gift is searched over 3000 times/ month? You can also experiment with other titles, such as "Husband/Hubby", "Son", "Grandpa", or "Bro/Brother". Here are few sample search terms that are trending and could help you to target your worldwide audience.
Here
are few sample search terms that are trending and could help you to target your international audience.
List of Key-Words for your promotion strategy
Best Products for Online Shopping on Father's Day
Teezily offers you an ever increasing catalog of custom products for your campaigns and online shops. It might be difficult to pick the good ones for Father's Day campaigns, so we have selected a list of best selling products :


Round Neck T-Shirts, a classic;


Sweaters & Hoodies, the best selling products during Winter Season;


Sherpa Fleece Blankets, the trend that rocked 2020;


Engraved Military Necklaces, a personalised gift for fathers;


Tank Tops, for all the sporty dads out there;


Canvases & Wall Prints, to print special Father's Day quotes for offices and home


Offer special deals for Father's Gift
Customize your e-commerce by adding on your store's banner that you are offering a special promotion for this day: for example, "One-third off t-shirts for Fathers". Even if your shoppers were not necessarily looking for that specific product, this could sway them towards that particular gift idea. 
The Ultimate Feature for Winning more Sales 
So here's the thing: your buyers are looking for a special gift for their dads, but what if they found the perfect matchy product for their Mother's Day as well? Like two matching sherpa blankets, or two T-shirts with the same slogan. Two clicks for two special gifts, and no need to struggle to think of gift ideas for their mum in two months. You should definitely explore and use the "Upsell feature" in order to promote more products and increase your revenue, see this tutorial to have more information.