Teezily Friday Lottery – Terms and conditions
Time and Date of the beginning and end of the Lottery
From the 8 of December at Midnight, to the 28th of December, 2017 at Midnight
Prizes
Prizes are as follows, along with their cash equivalent. Should the winner prefer to have cash instead of the prize, they will have to inform Teezily of their decision within ten (10) days after the winning notification.
Prizes are as follows:

Localization
The Teezily Friday lottery targets all the Teezily sellers around the world.
Lottery rules
A random drawing will be done among the sellers who will have sold more than 5 items per week. The more they sell, the more they get lottery tickets, increasing their chances to win. Depending on the number of sales and the type of sales done, the number of lottery tickets might increase
The sales count is renewed each Week on Thursday, at midnight. Sales count from Thursday at midnight, D-7 before the lottery until the next Thursday 11:59 pm.
Here are the rules for the lottery tickets: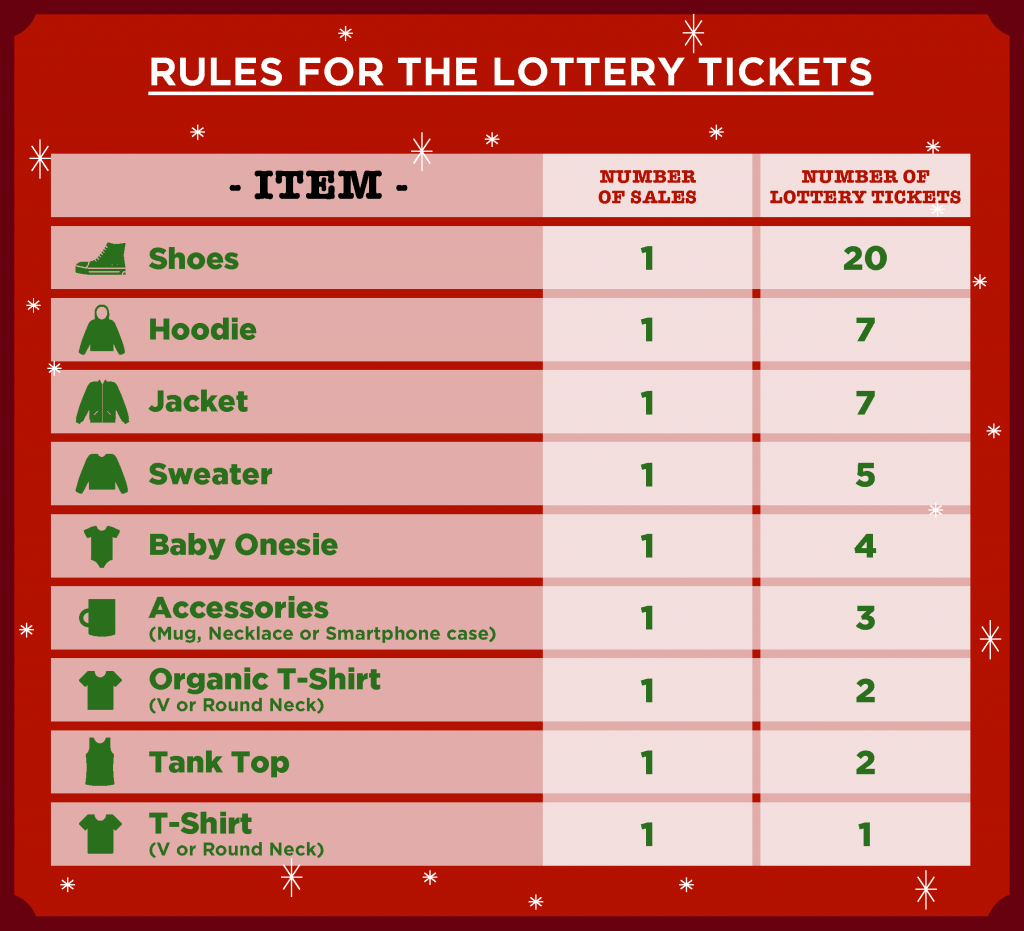 GENERAL
By completing the form, participants agree to be bound by these Official Rules and the decisions of Teezily, which are final and binding in all respects.
Entrants who do not comply with these Official Rules, or attempt to interfere with the Promotion in any way, shall be disqualified.
REGISTRATION TO THE LOTTERY
>>> To participate, complete this Form <<<