One week of Teezily Work&Fun in Malta
Hello Zilers,
The Work and Fun Contest... what a great journey it was! Last June a little group of courageous sellers made it to the top and won this event.
After a long time organising the trip, we finally found ourselves at the Airport waiting to take off to the beautiful island of Malta. We were impatient to meet our sellers — people we work with online on a daily basis— and finally visit this country that was unknown to us and the winners.
After discovering the amazing hotel and astonishing rooms, we went to greet the winners of our Work and Fun contest as they arrived. We were happy to finally meet the winners in person, and after handing out Teezily presents to them, we spent our first evening in Malta.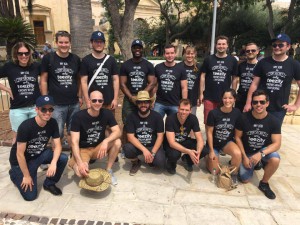 The second evening was one of the highlights of the trip. We got to meet one of our guides, who enlightened us with really interesting cultural facts and information about this little island. She took us to the city of Mdina where we had our first tour and took our first photos.
We were already mesmerized by the city's beauty and the fact that it had been a filming location for the American TV series Game of Thrones, but being escorted through the city by two men in disguise and holding torches all the way up to our restaurant made it so much better. The restaurant had an amazing view … and, of course, the food was especially good.
The next day it was rally iPad day! What is this? We didn't know at first, but we quickly learnt what was about to happen: 4 teams, 4 iPads, and tasks to achieve in the city centre of Valetta. We felt like we were on a TV show. We were able to discover new places in a fun way. It was such a great day. Many of us, including myself, were sceptical about this activity at first, but we managed to survive and had a lot fun in the process.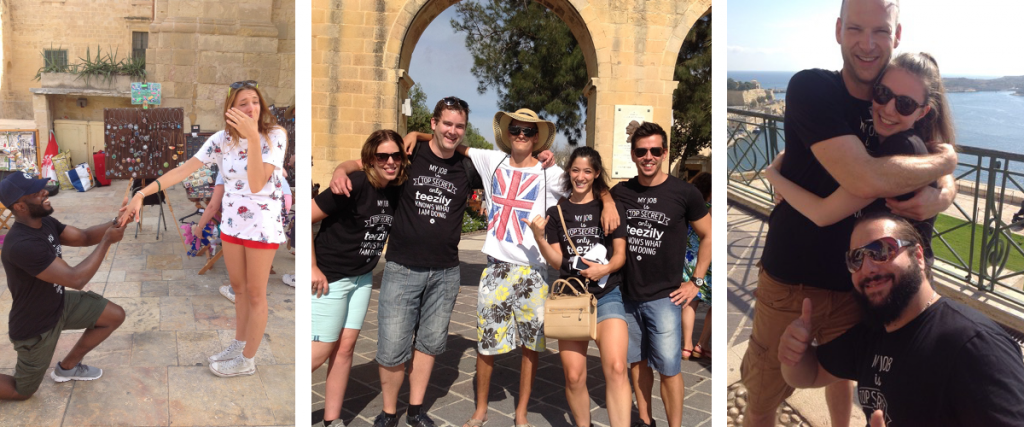 On the fourth day we had the chance to do some Teezily networking with our sellers. A meeting room was booked and ready to welcome us to do some real work.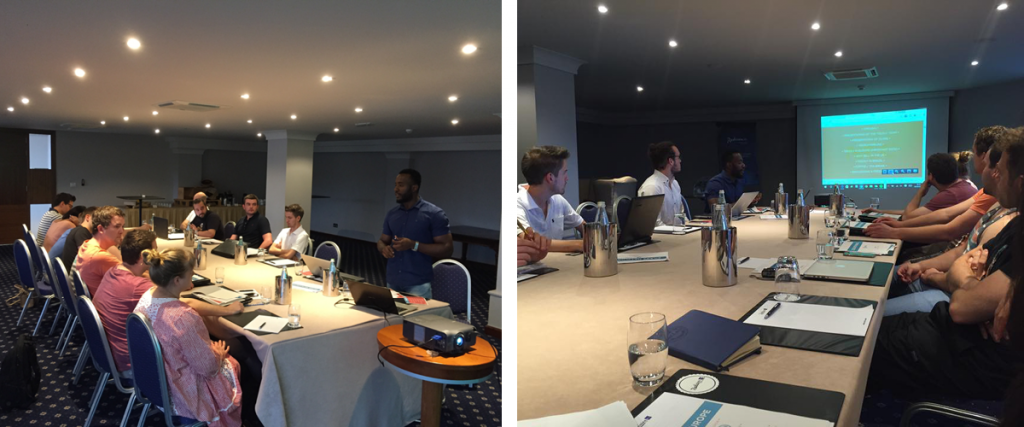 This meeting turned out to be very positive; due to all the feedback we received we had a lot to report back to Paris, and as our goal is to improve our platform, elements that needed to be worked on were added to the Teezily roadmap.
On the fifth day, our tour guide took us to a new and very interesting place. After having lunch on the harbour of Valetta we went to the other side of the island to visit some old ruins. The group's atmosphere was really special that day because there was going to be a very important feast in town the following day. You could feel the excitement in the air.

We had the chance to enjoy bright weather the whole week and eat different types of Maltese specialities in different places. As we ourselves are from different European areas, and our Israeli  power seller came with us as well, we had the chance to learn more about each other's culture.
With half of the week already behind us, we decided to spend the day on the blue Lagoon, a very "private" place that every tourist seemed to have heard about since, apparently, we weren't the only ones who had this idea. We went there on a speed boat but came back on a dinghy boat since the wind made it too dangerous to drive a speedboat... well, in the end it wasn't really a problem.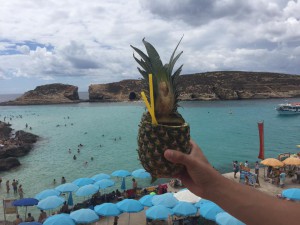 On our last day, we visited the fish city of Malta where we bought presents and souvenirs. This city had a little harbour with traditional looking boats which, in our opinion, resembled the Egyptian ones very much.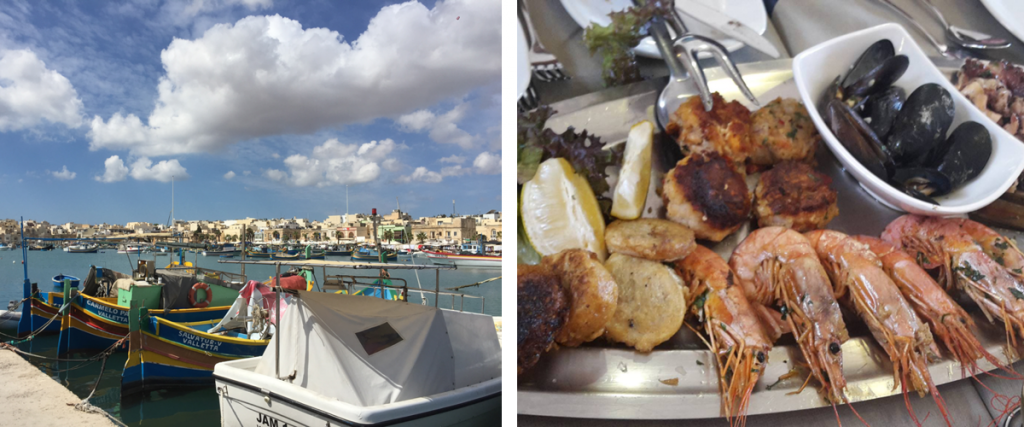 On the last evening, we went to club22 as VIPs and danced together on the 22nd floor of a shiny tower. It was such a great night. Having had so much fun with each other made leaving this nice and culturally diverse group of people very hard. It had been an unforgettable week.
All the sellers want know now is if they will be able to see each other again by winning the next event. Who will be able to be part of it next time? We will have to wait and see, but until then, keep Teeziling!