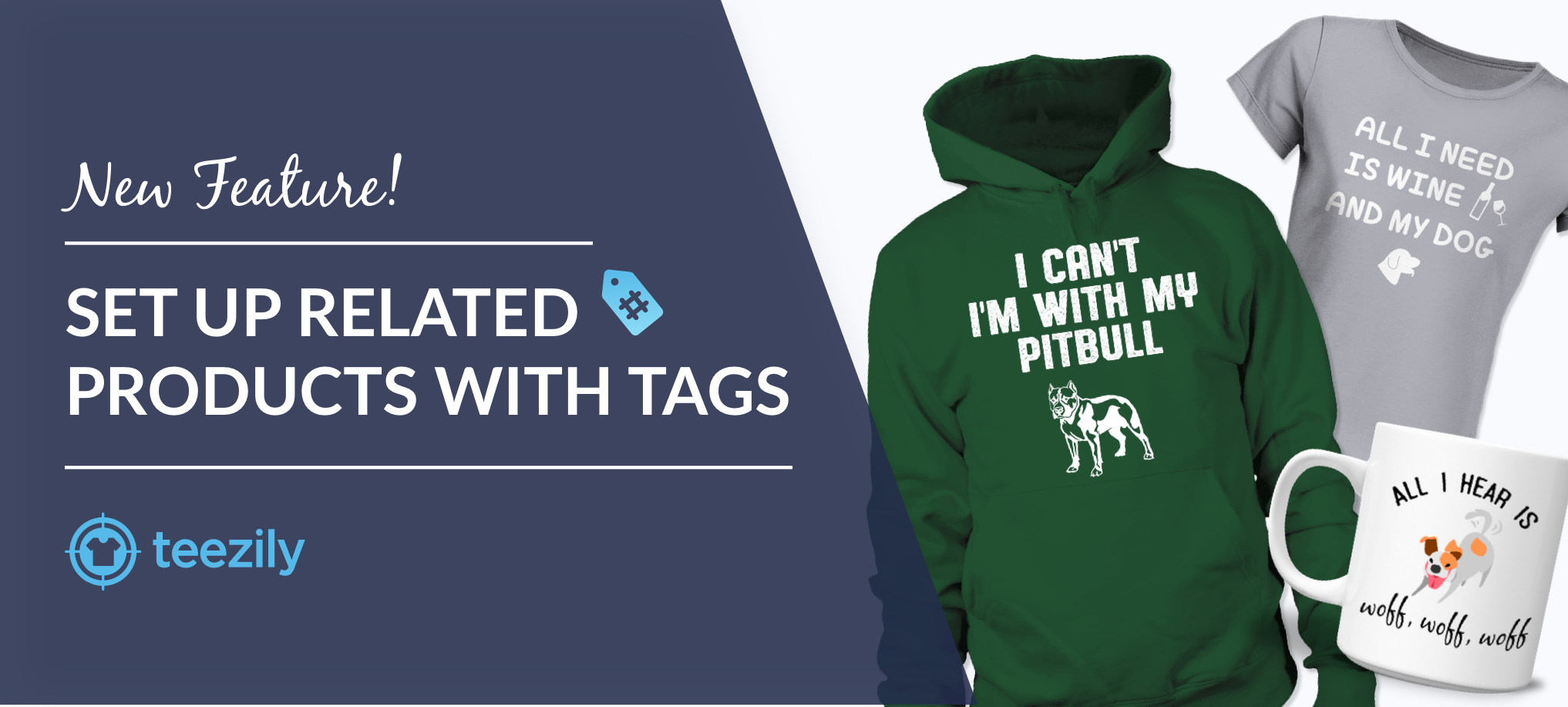 New Cross-Sell Feature : discover how to wisely use tags on your creations
We are glad to introduce a brand new Cross-Sell feature that is tag based : basically, our tags system will determine which creations will be showcased amongst the "Related Product" on your products' page.
All you need to do is to wisely choose your tags while launching your new creation: we remind you that you can chose up to 15 tags for each product. We fully believe that you will highly appreciate this feature as it enables you to optimise your sales, with just a few clicks.
What is the criteria for "related products" ?
1. Language
=
if you are on the page of product with a german design, creations with a german slogan / texts will be prior (your customer will likely purchase another product in the same language). Just keep in mind that the language will be set up when you write your product's description, but you can easily change it when the campaign is already active.
2. Tags =
if you are on the page of a product with a german design whose niche is "cat", and you have other german campaigns with the tag "cat", you will find these creations amongst the "Related Products"
3. Sales
= if you have many german creations that belongs to the niche "cat", and you have well specified the related tags, best sellers are going to be showcased in the list "Related Products"
Let us explain the system with a concrete example :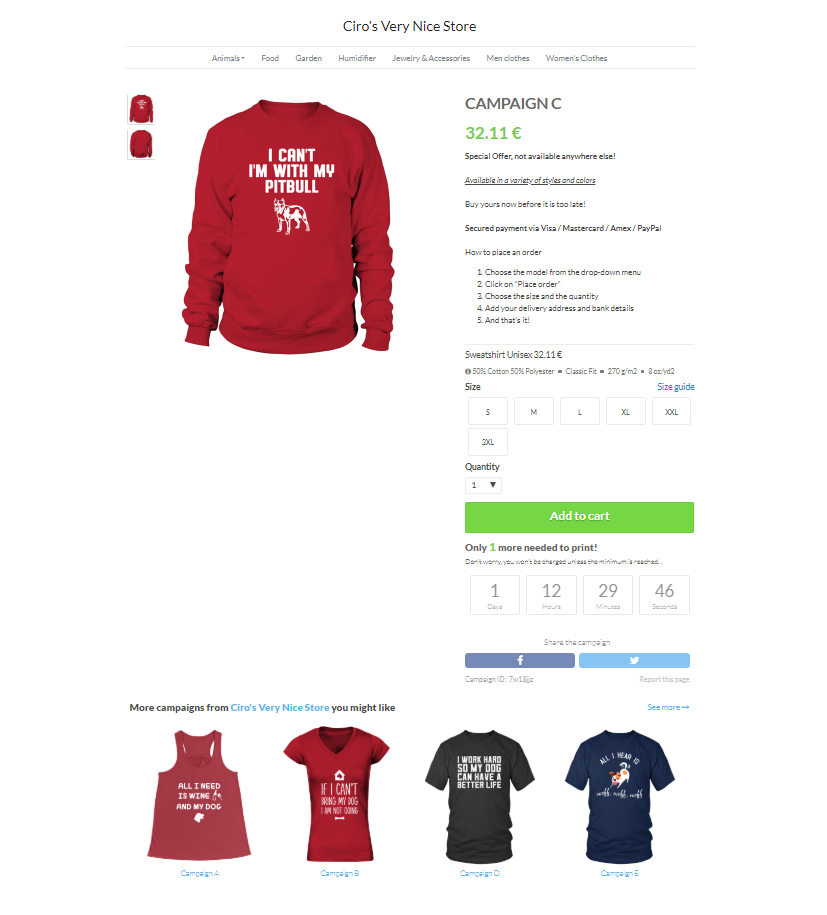 Here above, this is how your product page looks like (we will call it "Campaign C") and you can see the "Related Products" list juste below the social sharing buttons. As you can see, the product design is in english, and the tags we have chosen are
"dogs", "animals", "pitbull", "dog", "funny", humour". 
(kindly check the screenshot here below)

And these are the "related products" that have been determined by an algorithm based on language, tags and sales.
Campaign A = 
english, tags "dogs", "dog", "humour" & "funny",  15 sales
Campaign B = 
english, tags "dogs", "dog", "homour" & funny", 5 sales
Campaign D
 = english, tags "dog", "dogs", "humour", 0 sales
Campaign E 
= english, tags "dogs", 15 sales
What are the advantage new cross-sell features ?
a) The feature applies to the entire Teezily Catalog, including all-over hoodies, canvases, mugs, hooded blankets and so on : it means that you can easily give your clients an overview of your exhaustive offer !
b) Whether you have multiple products in the same language and tagged with the same keyword, you know for sure that the products that will be shown in the "Related Products" list are going to be your best sellers.
Therefore we strongly suggest you to leverage on this incredible feature and optimise your tags, you can definitely explore new selling opportunities !