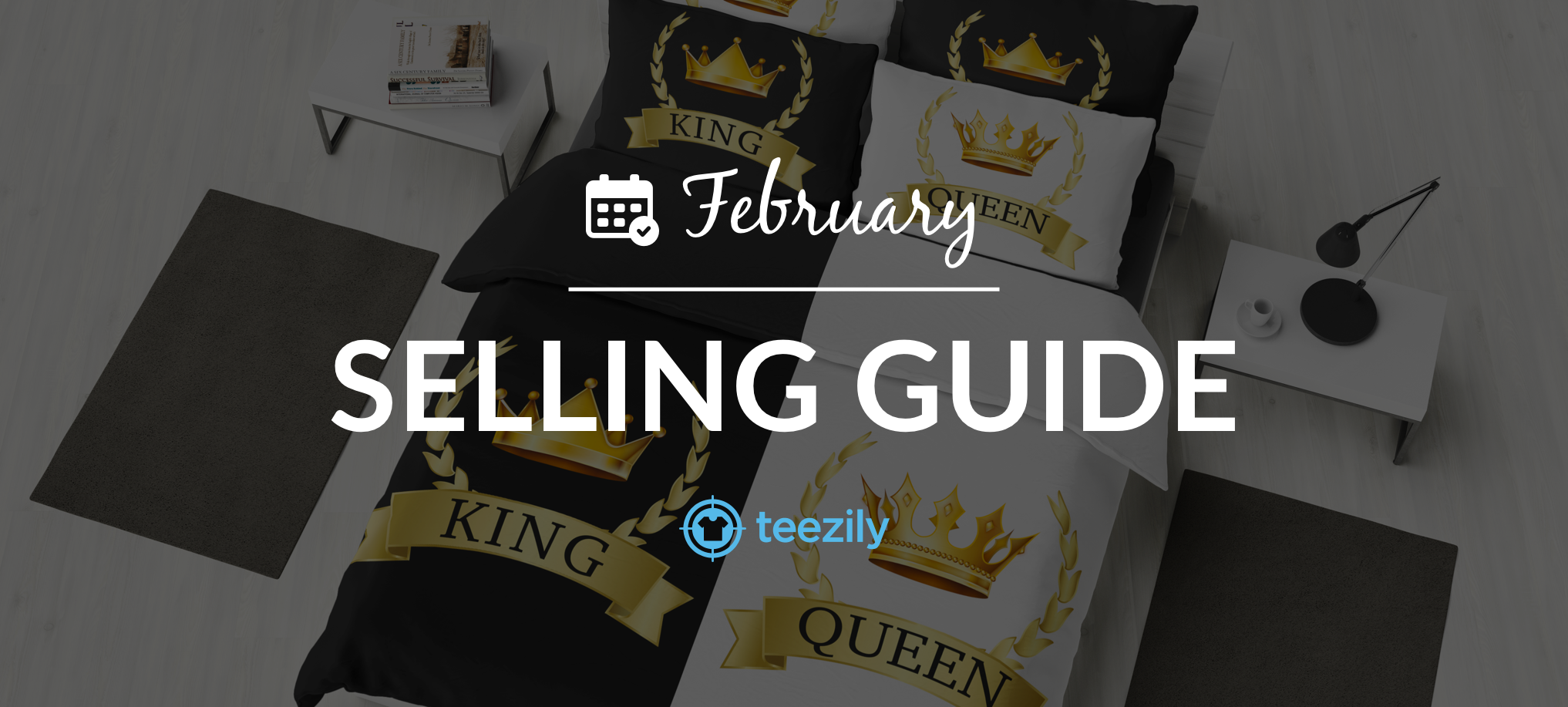 New "Couple Campaigns" + February E-Commerce Guide
WHY: Refreshing Valentine's Day E-Commerce Campaigns
We are fully aware that you are getting ready for Valentine's Day, one of the busiest times of the e-commerce year, especially for those who are promoting personalised products that would make the perfect gift for a sweetheart. With the Lovers' Day quickly approaching, we would love to stress some relevant updates that can help you scale your business and give you some tips to make the most of this selling season. You will definitely have the opportunity to launch optimised campaigns and target new audiences and countries, so keep on reading !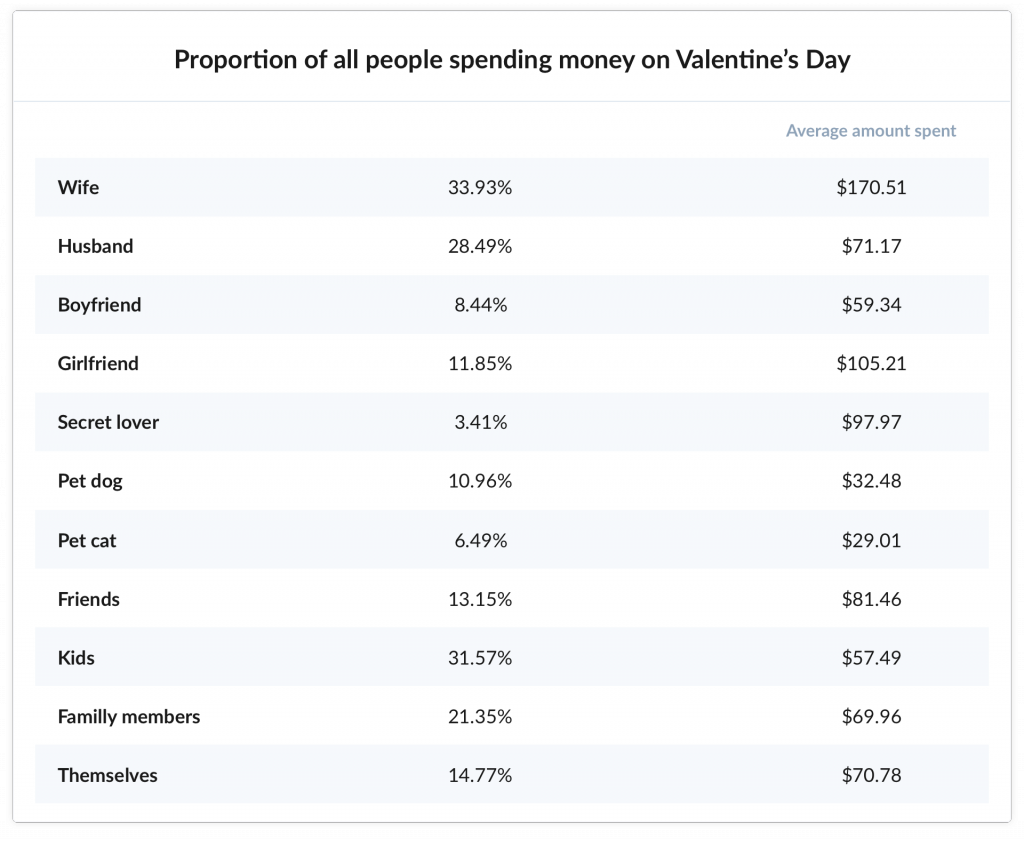 HOW: Make the most out of our brand new feature, "Couple Campaigns"
Two different creations on the same campaign ? Indeed, the dream goal come true ! It's now possible to add two different designs on the same campaign page: this is the feature that will rock your
Average Order Value
! How to do it? Just click on "Couple" on the Teezily lab and choose the two campaigns that you want to merge on the same page : you can adjust the selling price, choose to opt for the local fulfillment (or not) and fully personalize your "couple campaign" title and description.  Bingo, your buyers will pick two different items in one click, which means higher profits! This is a tailored feature for your Valentine's campaigns as you can include on the same page "girlfriend & boyfriend", "husband & wife", "mum & dad", "mum & puppy" and so many other designs.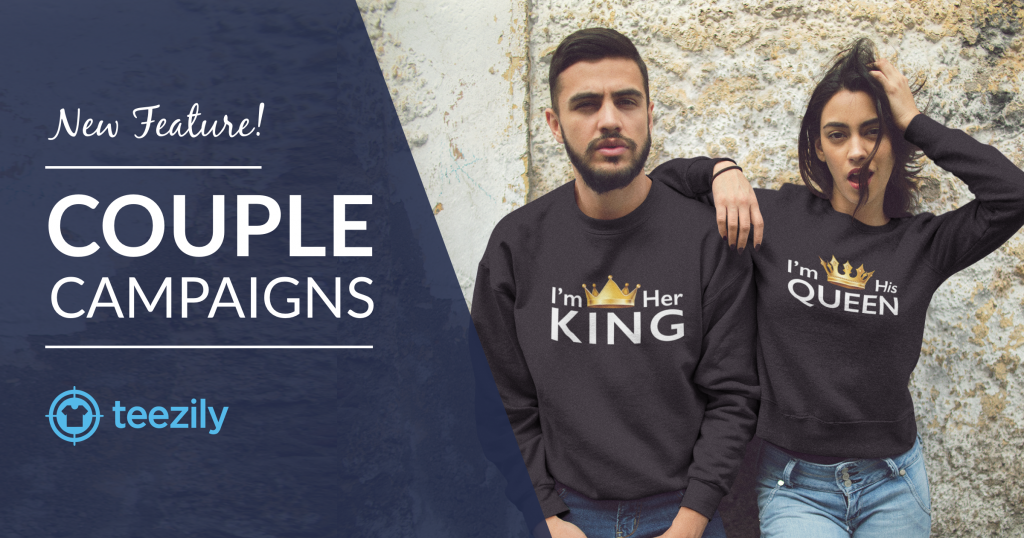 WHAT: Highlight your most gift-worthy products
Designs about family / love still work pretty well on apparel ( do not forget that round neck t-shirts, sweaters and hoodies are the best print-on-demand products ) but if you want to boost your conversion rates and to diversify your offer as a merchant, you will definitely have to include the latest products on Teezily. We are mainly talking about custom
hooded blankets
and
bed linen sets :
the two of them represent an original & fun gift for lovers !
Struggling with finding the best design size ? You can download our bed linen set template here.
Furthermore, do not forget that the biggest chunk of Valentine's Day cash will be spent on jewelry : yes,
personalised necklaces
on Teezily
WHERE : Create a special Valentine's collection on your Custom Domain
Are you selling on your own custom domain that you have properly personalize with a pink/red touch for the lovers' day ? We suggest that you check for free images on sites like
Shutterstock
or
Place-IT
to find high resolution pictures to use for your banner. Last but not least, we do offer the opportunity to create different collections on your store: this means that you will be able to launch a special collection with some gift ideas for Valentines. This approach will definitely help you to enhance your brand awareness. Well done, now you it's all about leveraging on our new promo codes for white label stores and target all the buyers that are looking for special deals before the V-day.  Do not forget that our announcement banner on DNS will help you to capture buyers' attention on your special promotions.
WHO: Diversify your niches
Valentine's Day is very couple-centric, and most marketing reflects on that. But heterosexual couples aren't the only ones that celebrate Valentine's Day, and making your marketing more inclusive is a way to stand out and reach parts of the market other sellers and e-retailers often forget. Single people purchase gifts on Valentine's Day too. Whether they use the opportunity to celebrate friendships or invest in self-care, they are an audience worth considering in your advertising as well.
WHEN: Start now, and remember not to forget other relevant international e-commerce events in February
February is not just the month of chocolates and love. On the contrary, there is so much more in store! Think about Carnival Season. This event is celebrated in many different countries such as Brazil, France, Germany, The Netherlands, Eastern and Southern European countries and in the Pacific. It means that you can test your campaigns for so many different markets! And it's not only about Valentine's day and Carnival. Have a look at our calendar and get your creativity going.