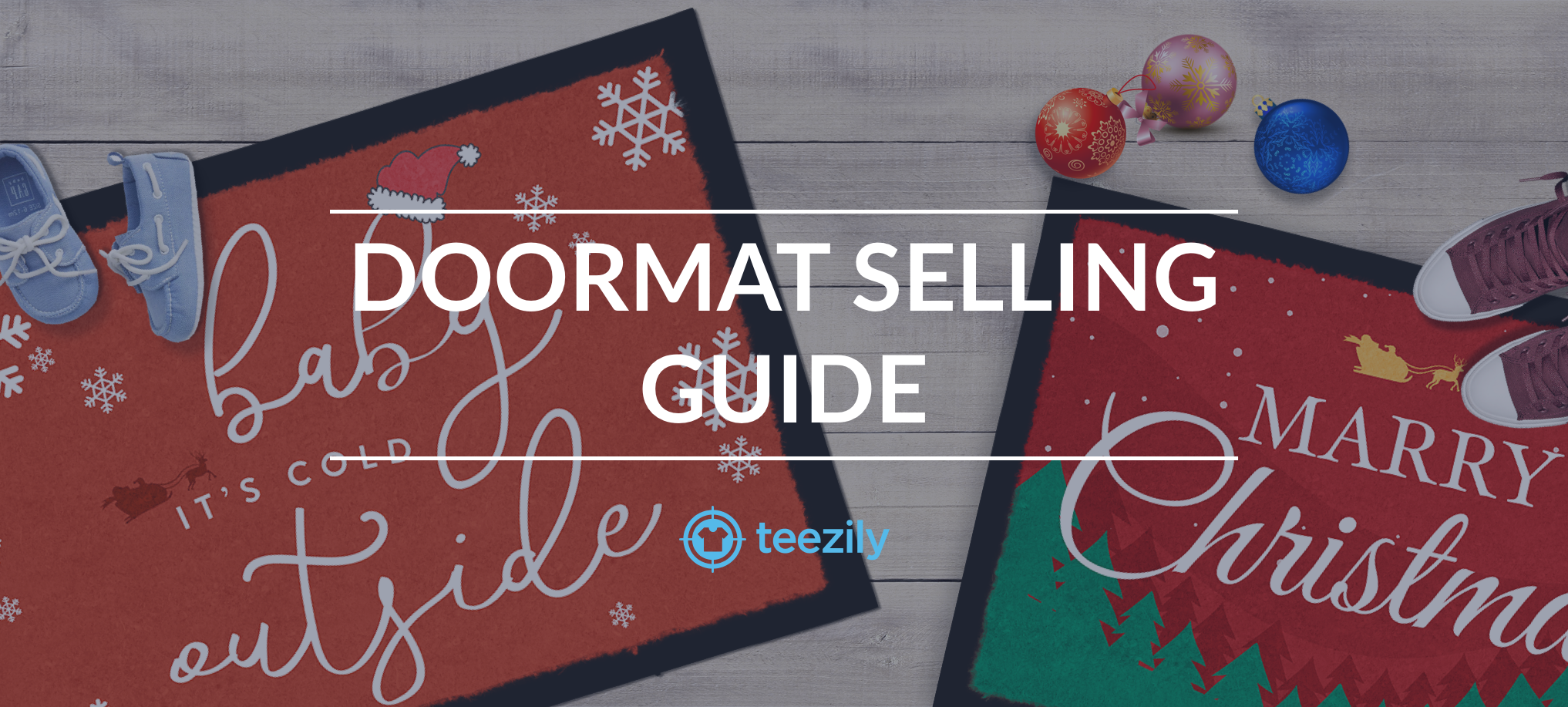 How to sell Custom Doormats
This Fall we have released an exclusive product for you to create and sell…Custom Doormats! These products work perfectly as Christmas gift ideas but they are also a fantastic accessory to offer for an housewarming party. You have an universe of (potential) buyers to target and guess what ? You can find custom doormats only on Teezily. We work hard to give you the best tools and the most exclusive products. Recommended selling price: 39,95€ and $44,36.
Discover the best niches for your Custom Doormats
Couples & Wedding
We all have struggled to find the perfect gift for newlywed couple. Your customers will be delighted to take a look at your selection of wonderful doormats where they can add their family's names, their wedding date and other personalized texts. Indeed, our custom doormats are fully personalizable, so that your buyers can use their creativity and imagination to create a product that is really special (they won't be able to find it elsewhere!).
Dogs, Cats and other Pets
Speaking of "buyers personalization", do you know that you can also enable the feature "Add a personalized picture"? This tool can definitely boost your conversation rate especially if you are creating a dog-themed campaign (or cat-themed product). Customers will highly appreciate the opportunity to add the picture of their best friend. 
Sarcastic & Funny Slogans
"Go away and come back with wine", "Welcome, Please leave by 8 PM"', "Creativity is Messy and I'm very Creative" these are only a few funny messages that you can upload on your custom doormats. Bear in mind that "Funny Doormat" is one of the most searched keywords in both US and UK for "Doormat", so make a wise use of these strategic words and be hilarious! 
Family Members
If you have already sold several units of t-shirts or mugs with a quote for grandad, a poem for mums or a funny design for nephews we strongly suggest you to test these successful ideas also on custom doormat. Indeed, a doormat can represent a perfect gift ideas as there's no risks about choosing the right size or the perfect style. It's a unique product that will make all the family happy.
Christmas & Winter Holidays
And finally let's not forget everyone's favorite holiday visitor! This year, be sure to roll out the red carpet for Santa and check out our range of Santa design holiday mats and doormats. Your stylish personalized Christmas doormat will be a great way to spread some real seasonal cheer to neighbors, passersby or holiday guests. Definitely an attractive products for worldwide buyers! Do not forget to add a suggestion in your description such as "Put your family's unique logo on "Merry Christmas" this year with a custom Christmas doormat created just for you".
Product Details
Doormat with rubber edges


White Surface


Size 40x60cm


Anti-slip back


Hose or sponge clean with water and mild liquid soap, no bleach; air dry. Do not machine wash


So, what are you waiting for?