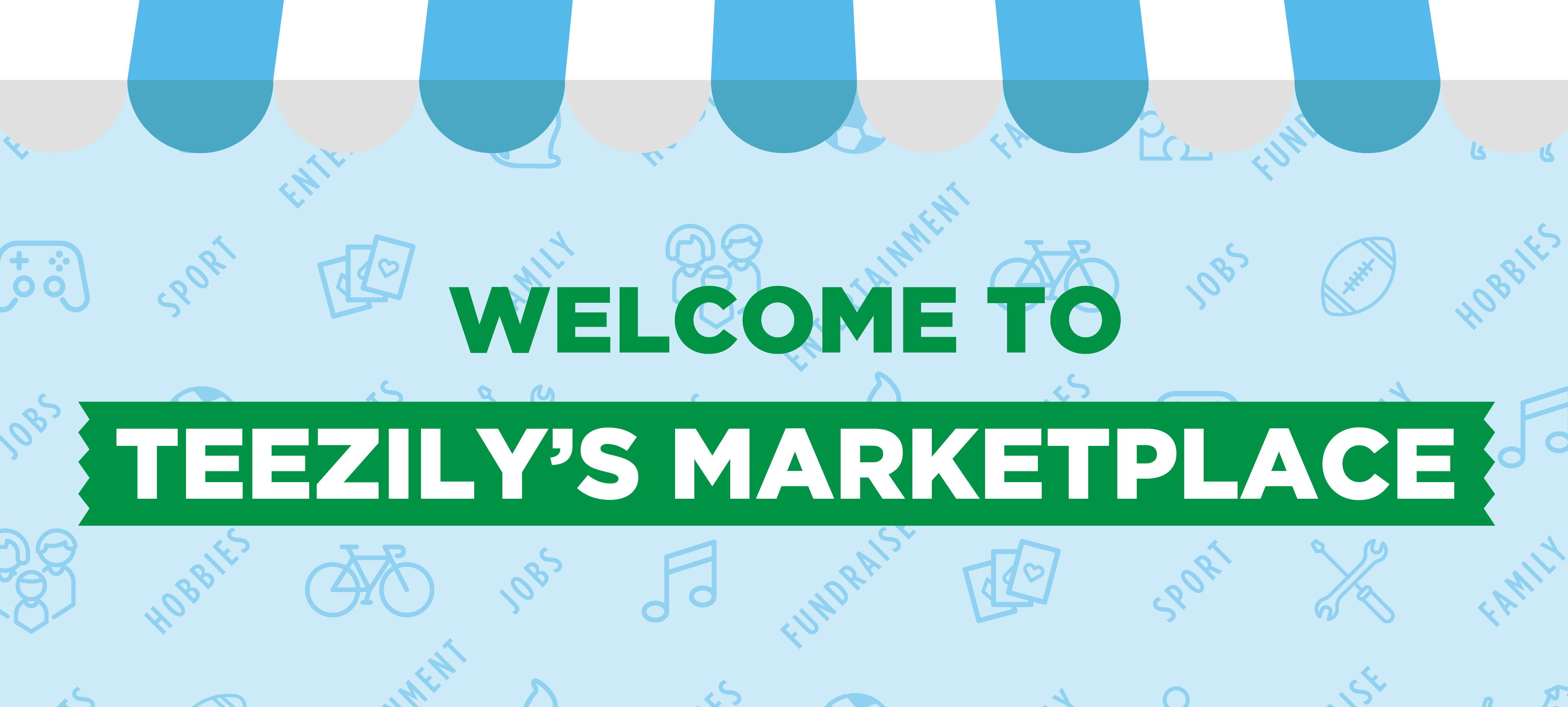 Happened in 2016: Teezily launched its marketplace! Find all the information related
Dear Zilers,
We will not deny our emotions when making this announcement: Over the past three years, we have received tons of emails from your customers asking us how to consult an online catalogue, how to find the nice design they saw on FB, if we have a research system by tags or "I bought it, loved it, and want to purchase it again but I cannot find the link anymore."
Yes, it took our team of developers many  months, sleepless nights, tons of coffee, and endless codes, but here it is: It is with great pride that we announce the launch of our Marketplace! I guess you can all easily understand that this update will definitely change your business, boost your sales, enable you to build your brand and, last but not least, improve the customers' experience and satisfaction. The extensive reach offered by a marketplace also minimises the costs of finding and promoting new customers.
What are the main features of Teezily's Marketplace? Just to mention a few:
* This is the online place where any visitor (logged-in or anonymous) can find and flick through many campaigns. It will definitely strengthen your customer's acquisition. Even buyers that are not aware of your products and designs will eventually be attracted to them and ... bingo, purchase your items.
* By integrating a search engine, teezily.com will allow thousands of potential buyers to find the items they wish for with only a few clicks of the mouse, especially through a categorised search.
* The main purpose is, of course, to boost the conversion rate by enhancing your own brand awareness. According to an Amazon executive, sellers report
an average 50% increase in sales
when they join Amazon Marketplace. Marketplace presence on Teezily is enabled by default, but a seller can opt-out when creating a campaign or, at any point later on, on a per-campaign basis.
Concerning the brand new text-search, it scans a campaign's url, title, and description according to the keywords the user may be interested in. On top of keyword matching, a few boosters are applied to
search results
:
* the more orders on a campaign, the higher the rank
* open campaigns rank higher than closed/relaunchable ones
* if a customer leaves one of your campaigns directly to browse a marketplace's category, where you happen to have other campaigns available, those will rank higher than the other sellers'
*the final ordering is the combination of all these criteria (keyword matching + rank modifiers)
About the
categories
:
* the website showcases a drop-down menu with the categories
* categories are predefined and organized as a 2-level tree
* a campaign (that's active in the Marketplace) may belong to up to three sub-categories and is displayed in the related root category for increased exposure


* a campaign (that's active in the Marketplace), without any explicit category attached, will be displayed in the "Other" root category

* categories are managed in English but displayed in localized languages on the website!

Further info & features are coming for buyers & sellers alike! We strongly suggest you explore the Marketplace and, of course, we are looking forward to receiving your feedback: sellers.team@teezily.com, our managers are here to help!