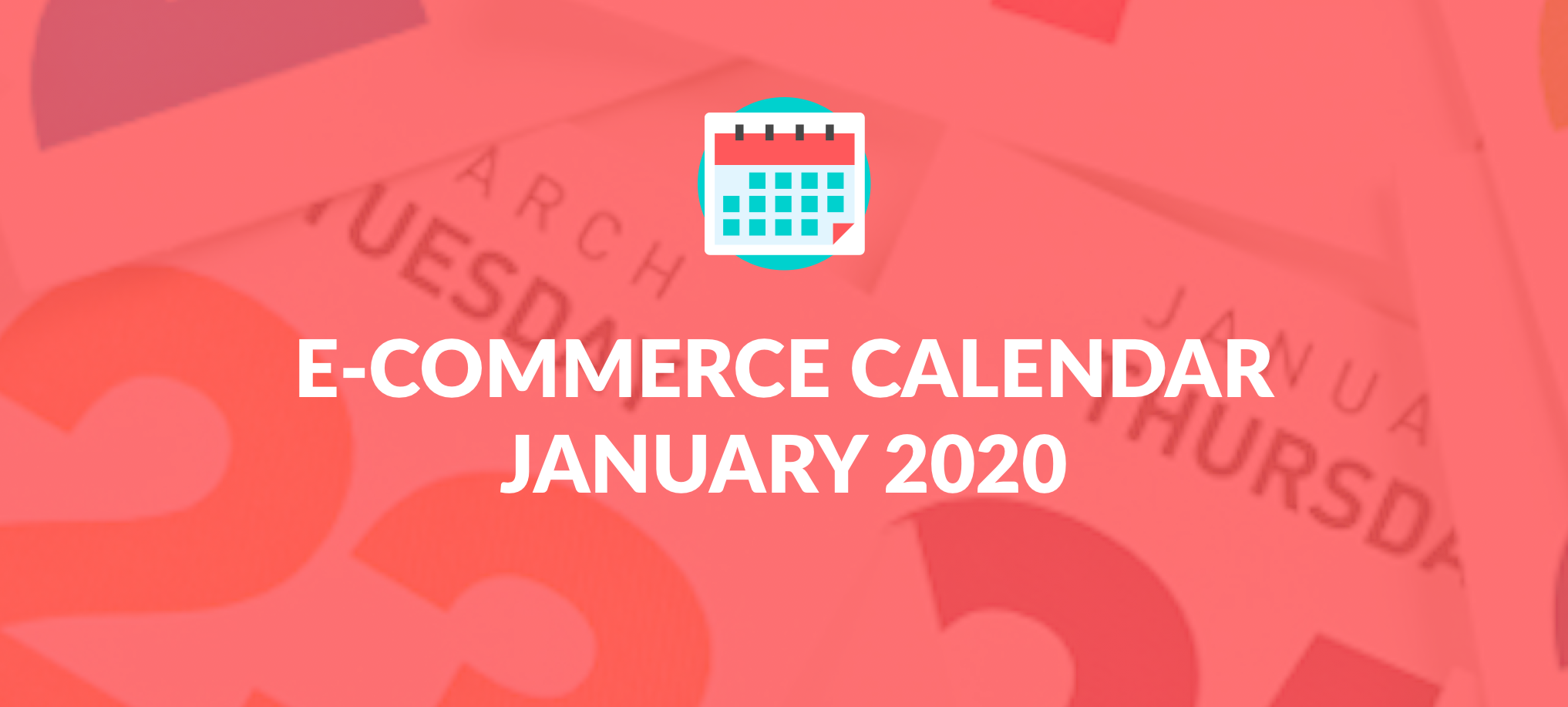 4 years ago | posted by Angelica Pratolini
Category: Headlines
Tag: Campaign, Event, Tips
E-Commerce Calendar January 2020
Which are your New Year's resolutions ?
January marks the start of something fresh & new — it's a brand new year with many opportunities for your online business and your e-shop. Start your January on the right track by creating personalised products for upcoming niche events in January.
(click to enlarge)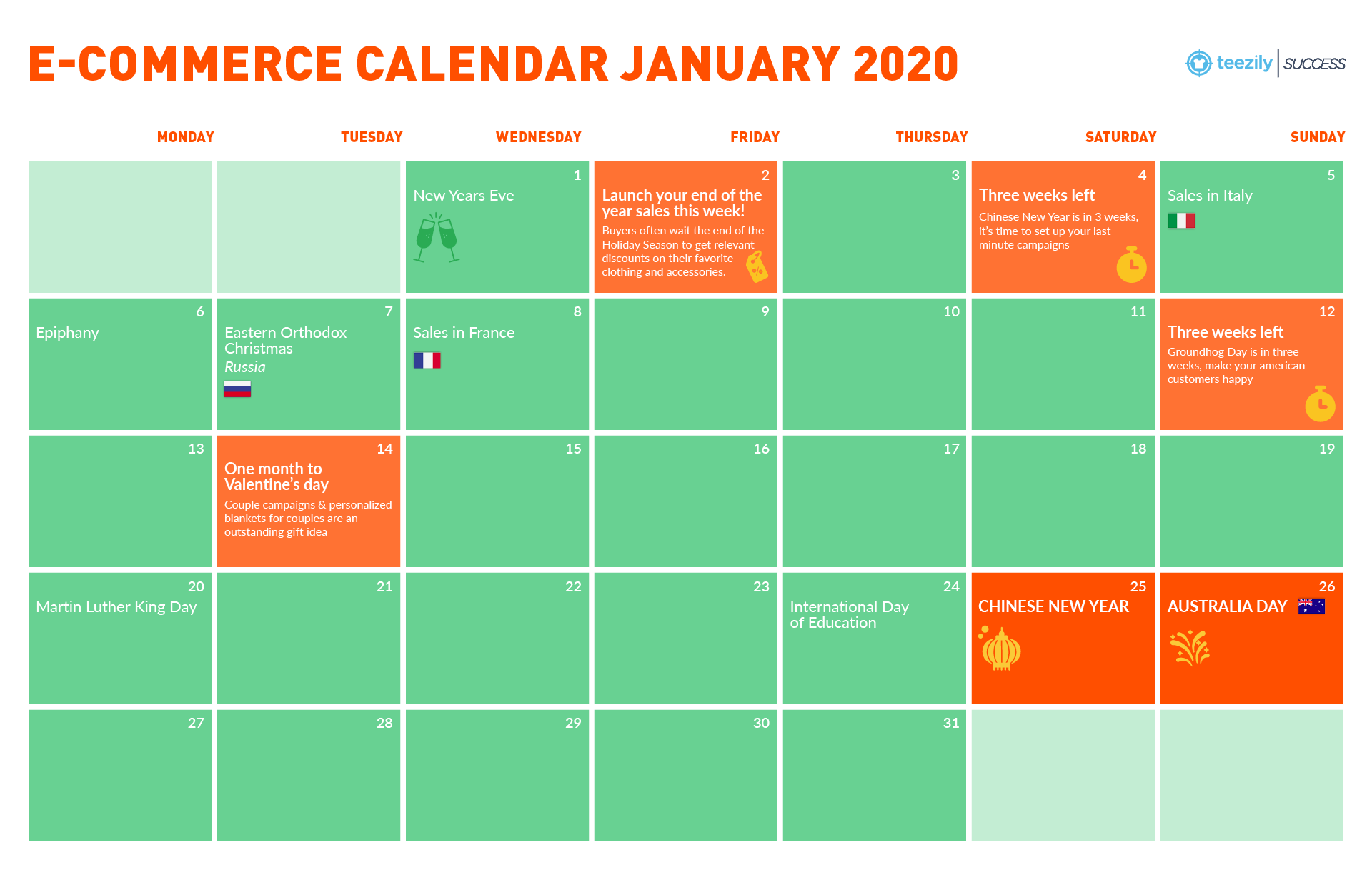 Jan 1: New Year's Eve
Print new (funny) resolutions on a t-shirt or on a personalised pillow
Many of your buyers will celebrate some good news in 2020, so why shouldn't you create a dedicated personalised clothing line to some special events like "bride to be (add month) 2020" or "big sister 2020" ? Just remember that we have recently introduced new products like personalised pillows & doormats, and your customers will be able to add personalised texts to your designs. 
Mid-season giveaway
Relaunch your winter sales by introducing contests and games for your community
If you're worried whether or not customers will buy after the holiday season, why not launch a January giveaway. You can also set up "compare at price" feature to your campaigns. Keep in mind that retail sales are starting in Europe, and people are looking for good deals and unique products.
Shoot for the moon, be prepared for February !
Valentine's day and Superbowl are just around the corner
The 2020 Super Bowl will occur on February 2. But that should not stop an ecommerce retailer to create and personalised clothing and accessories related to the Super Bowl. Also, with Valentine's Day coming in only one month, you should start to develop creative (and romantic) couple campaign. Shhh, do not tell anyone, but we are about to launch an outstanding product that will boost your profits for your Valentine's campaigns... can you guess it? Write us a comment!
Create Seasonal Collection
Create a dedicated master collection for Winter Sales
In relation to the suggestions above, make a seasonal theme around some of your specific product collections. This will help make purchasing decisions easier on the shoppers by directing them to certain places on your site. Luckily your DNS store is fully personalisable and you can add banners and mood pictures to higlight your special collections and products.