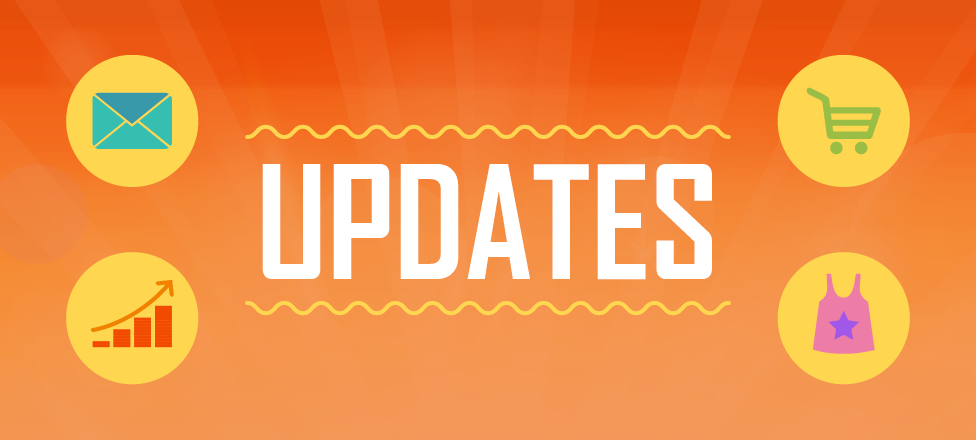 1 year ago | posted by Angelica Pratolini
Category: Headlines
Tag: Product, Upgrade
Discover our summer updates and new features
Despite the hot summer weather over the past weeks, the Teezily Team has been hard at work to provide you, our Zilers, with a bunch of updates. The updates are based on a customer and user friendly experience with the Teezily platform. Continue reading to discover them in more detail.
Yes, the shopping cart is here!
The shopping cart improves a customer's shopping experience significantly. Customers can now shop items from different campaigns in the same order. With this feature you will receive more sales from the same customer. It also makes customers a lot more sensitive to buying your Upsell campaigns!   
The Upload Campaigns feature
With the 'Upload campaigns' feature, you will be able to upload as many campaigns as you want simultaneously. Many of you prepare campaigns in bulk before launching them, and uploading campaigns one by one can be a time consuming process. This won't be a problem anymore! All you have to do is create an excel sheet like the one in the example, and upload it.
New product: the Flowy Tank Top for women
We have released a new product for you to add to your campaigns. The Flowy Tank Top is a loose fitted yet feminine tank top which is perfect for hot summer days, a night out and even for work-outs! We can see why this versatile product is so popular. The Flowy tank top is only available for the USA and Canada.
View Upsell conversions
You now have access to a detailed overview for your Upsell conversions. You can see the sales by selecting
Last Known Funded Count
and the conversion rate by clicking
Last Known Take Rate
.
Schedule Messages in Message Buyer
You can now schedule messages in the Message Buyers tool. If you have drafted a message to send to your buyers you do not have to send it immediately, but you can manually select a time and date at which the message will then be sent automatically.
New Facebook Page: Teezily Success
A few weeks ago we launched the Facebook Page Teezily Success. On this page you will find helpful knowledge and insights that will help your Teezily career.  On this page we post marketing related articles, videos of our team, infographics and more. Like the page and follow us!