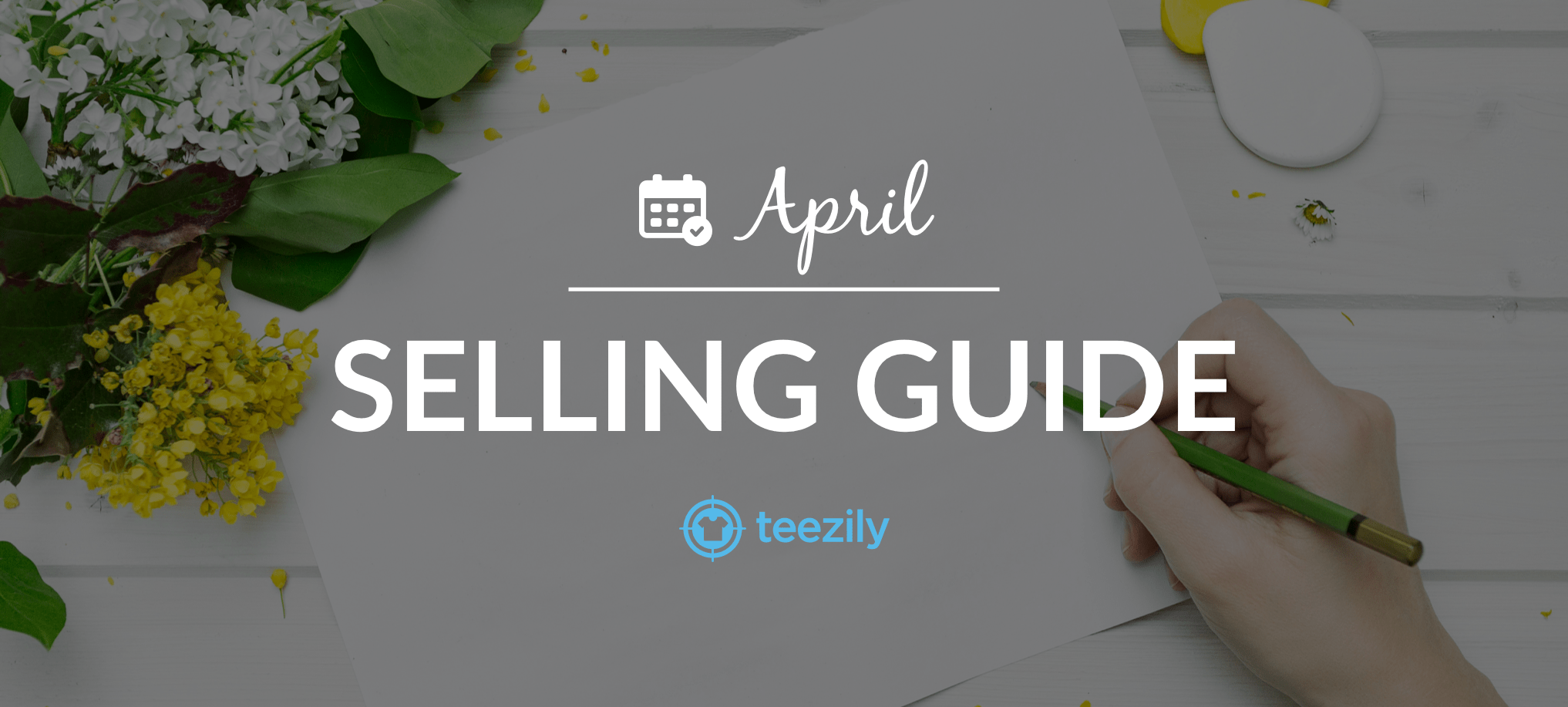 April eCommerce Marketing Calendar to Get You Organized
Spring is Coming! Prepare your marketing plan for events and campaigns with a little help of our
April E-Commerce Calendar
. Every event date which fits to your business should be used to communicate to an audience.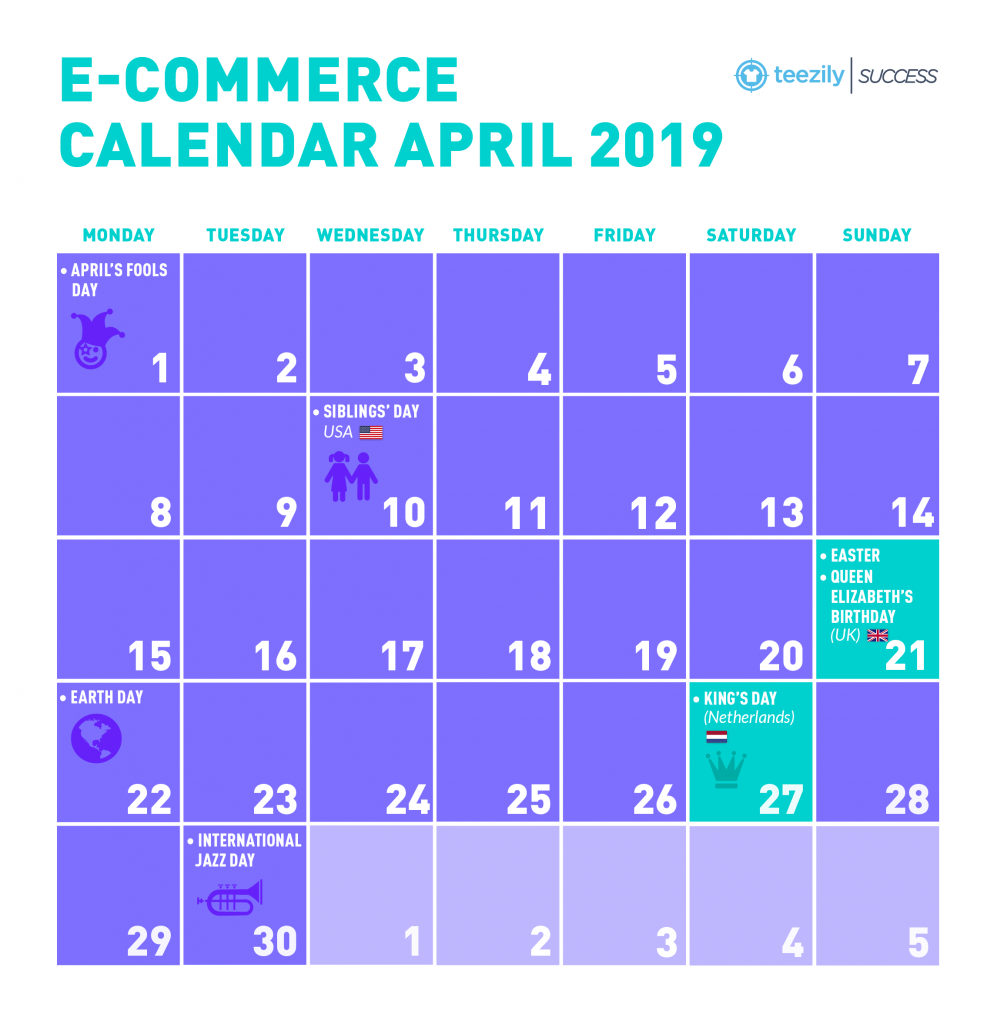 Optimise your email marketing
You have collected your contacts and create segments and buyers' lists. Great work for your first quarter!
Now, it's time to focus attention to your email subject lines with the goal of increasing your email open rates.
Bear in mind that nearly half of the people you email decide whether or not to even open your email based on the subject line alone. Additionally, almost 70% of email recipients report email as spam using the subject line as their only criteria. 
Here are some ways to make sure that your email subject lines are optimized:


Be personable and engaging on a human level


Create a content which is optimised for mobile and tablets


Be original and interesting


Try out emojis (but not too many)


Seasonal Tips
1st April, 2019 – April Fools' Day
April's Fool Day is perfect for promoting deals about pranks, humour t-shirts and funny products. Almost every ecommerce shop celebrates the April Fools Day because it has become a major event around the world. You can even start celebrating this event by adding a funny joke or a "fake" announcement on the banner of your whitelabel store. Remember that your DNS store is fully personalizable !
The purpose is to drive engagement and you can do that with almost anything that's attractive.
Target audience
: Almost anyone who loves purchasing products online. Be funny!
10th April, 2019 – Siblings Day
People around the world celebrate Siblings Day to honor their relationships with siblings. The event is more popular in western countries, therefore you should optimise your targeting.
For online store owners, this day brings the perfect opportunity to make more sales by promoting the right type of gift products. You can send personalized matching items like "Best brother/sister ever" products. What is better than couple campaigns ?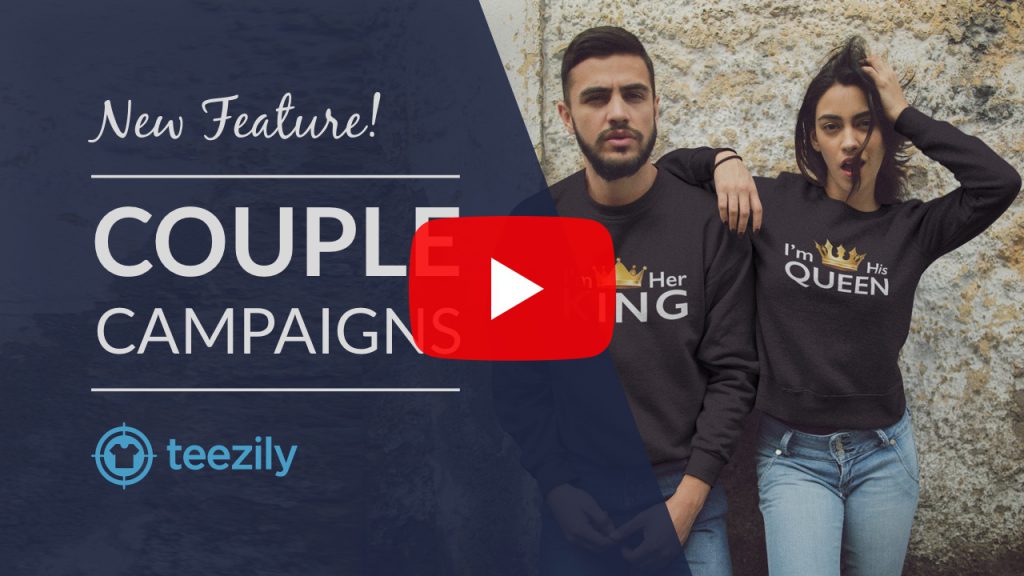 Target audience:
Siblings, cousins, and friends.
21th April & 22nd April, Easter 
Easter Holy Week is a Christian holiday. It has both religious and cultural significance. It is the week just before the Easter Day. The week provides ecommerce store retailers an opportunity to start promoting Easter deals (should we remind you
Teezily promotions for DNS stores?
)
You can throw discounts, create marketing segments and then target them separately to gain more audience – it totally depends on you.
Target audience: People who celebrate Easter
22nd April, 2019- Earth Day
The Earth Day was first observed in the 1970s to make people aware of global warming and climate change.
On this day, you can promote products that support environmental protection such as organic and premium apparel. Think out of the box to bring something new as designs and slogans !
Target audience:
People who support green Earth