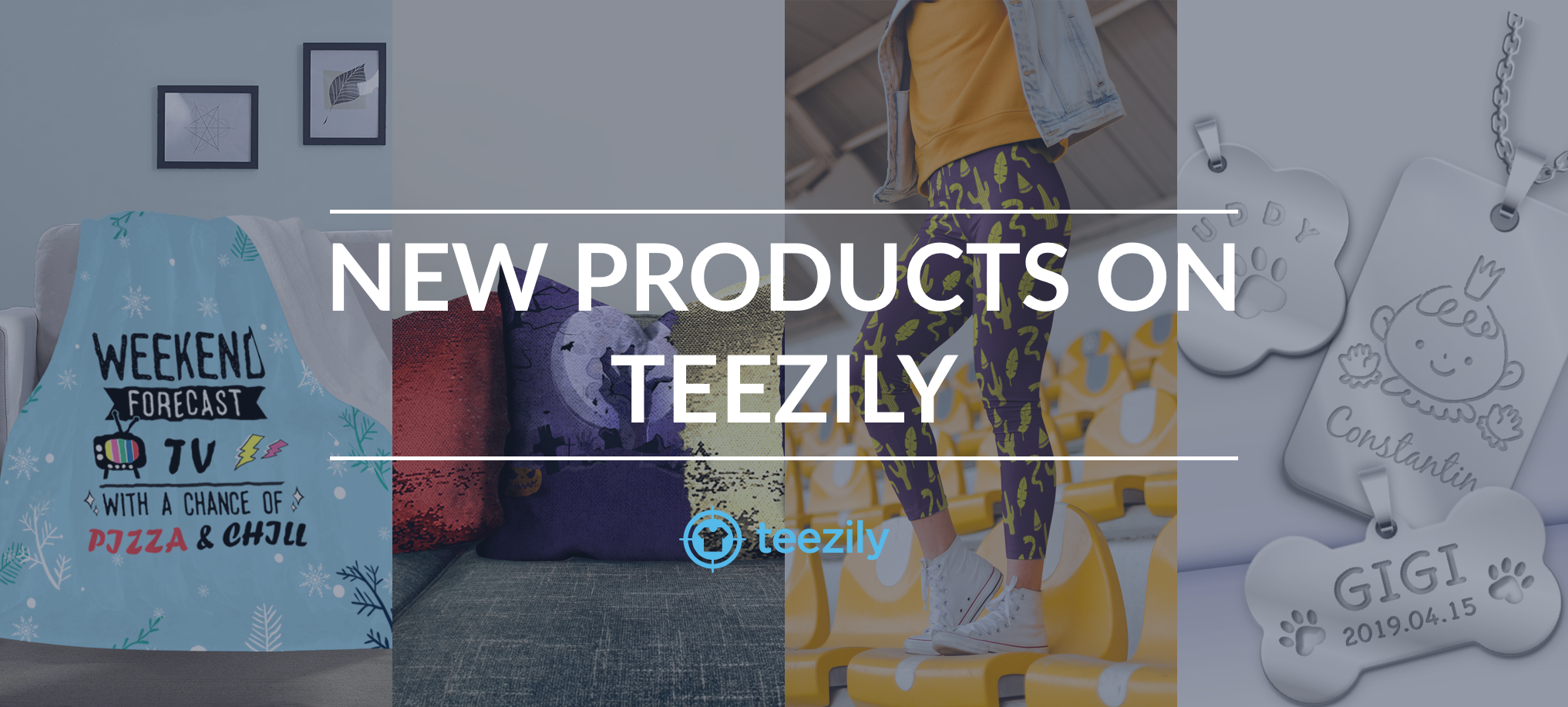 All the new personalised products on Teezily
The Christmas shopping season will be here before you know it.
No official start date exists for sellers and e-tailers to begin launching their Christmas holiday season sales. In fact, each year, different retailers experiment with new types of sales promotions, and earlier start dates in an effort to enhance shopping opportunities for their customers. We strongly suggest you to start launching your Christmas-theme products: the good news is that we have recently introduced some new shiny products that will boost your Holiday sales.
We started the summer season by kicking off and outstanding products for sport & comfy lifestyle : women all-over leggins. Furthermore, we carefully checked the latest trends in the e-commerce scenario and this is why we decided to release two unique exclusive products :Sequin Mermaid Pillow Case and Microfleece Blanket.
Mermaid Sequins Pillowcases are all over the internet because they represent a funny, original and stylish gift idea. And guess what? On Teezily they are even personalisable: that means that your customers will be able to add a custom image and up to three texts. With a recommended selling price of 29,9€ /$29,9 our mermaid sequins pillow cases ensure high profits: we strongly suggest you to include this unique product in your Christmas campaign. We remind you that Mermaid Sequins Pillow Cases are available in 4 different colors: silver, gold, red and bottle green.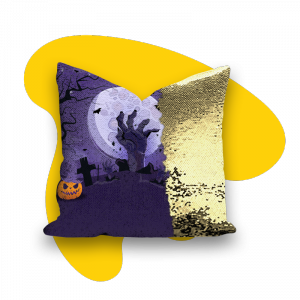 Have you already launched some campaigns with our Personalizable Microfleece blankets ? Our sellers have loved this release since it guarantees high profits and conversions and it's fully customizable. With its soft fabric that is comfy to touch, the fleece blanket became one of the best selling products for the f/w season. Explore new niches and opportunities, and take it mind that blankets can be an outstanding gift ideas for Christmas, birthdays, anniversaries and grandparents' day. Blankets are also great for picnics and outdoor events.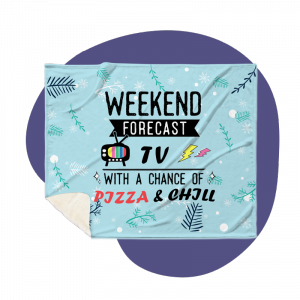 We are also delighted to announce that last week we have launched new custom jewelry: engraved dog tags (flower or bone-shaped) and engraved military tag necklaces. These products are produced and shipped from France to all your international customers.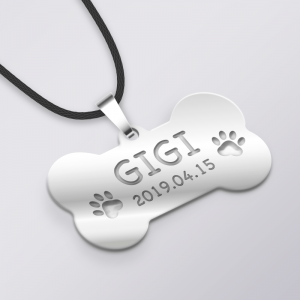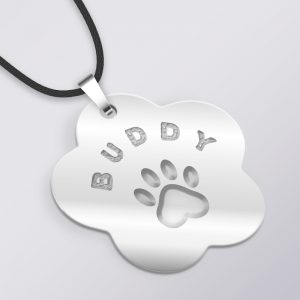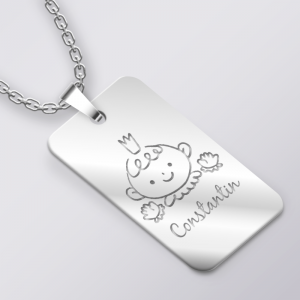 We explain you why the new engraved tags and necklaces can represent a fantastic selling opportunity:
a)
engraved tags for dogs and cats are loved by all the buyers that want to offer their best friends a unique accessory, and you should definitely add them to your dedicated collections "animals" on your store;
b) these products are customizable so your customers will be happy to add their pet's name and a special slogan/dedicace;
c)
military tag necklace
is a classic and it enables you to target the youngest audience (which is also the most active on the social networks);
d) custom jewelry is a great product for the Holiday season as it represents a unique gift idea for all the family, friends and colleagues.
Launch campaigns with these custom products for the Cyber Week
Cyber week is a turning point for your holiday sales since most of buyers will do their Christmas shopping between Thanksgiving and Cyber Monday. Follow our tips to boost your sales during Cyber week and do not forget to add these new outstanding products to your campaigns and stores !
 a) Facebook advertising is always a key-strategy, but do not forget to add attractive posts on your Instagram profile;
b) Leverage on our tool "
Message Buyers
", email marketing is of the outmost importance especially prior to Thanksgiving;
c) Add your new products on the
Teezily marketplace
to earn profits thanks to our organic traffic;
d) launch
promotions on your DNS store
to attract new buyers;
e) create
contests and games
for your customers on your social media pages to engage the online community.
More products to come : posters, wall boards, metal prints ...