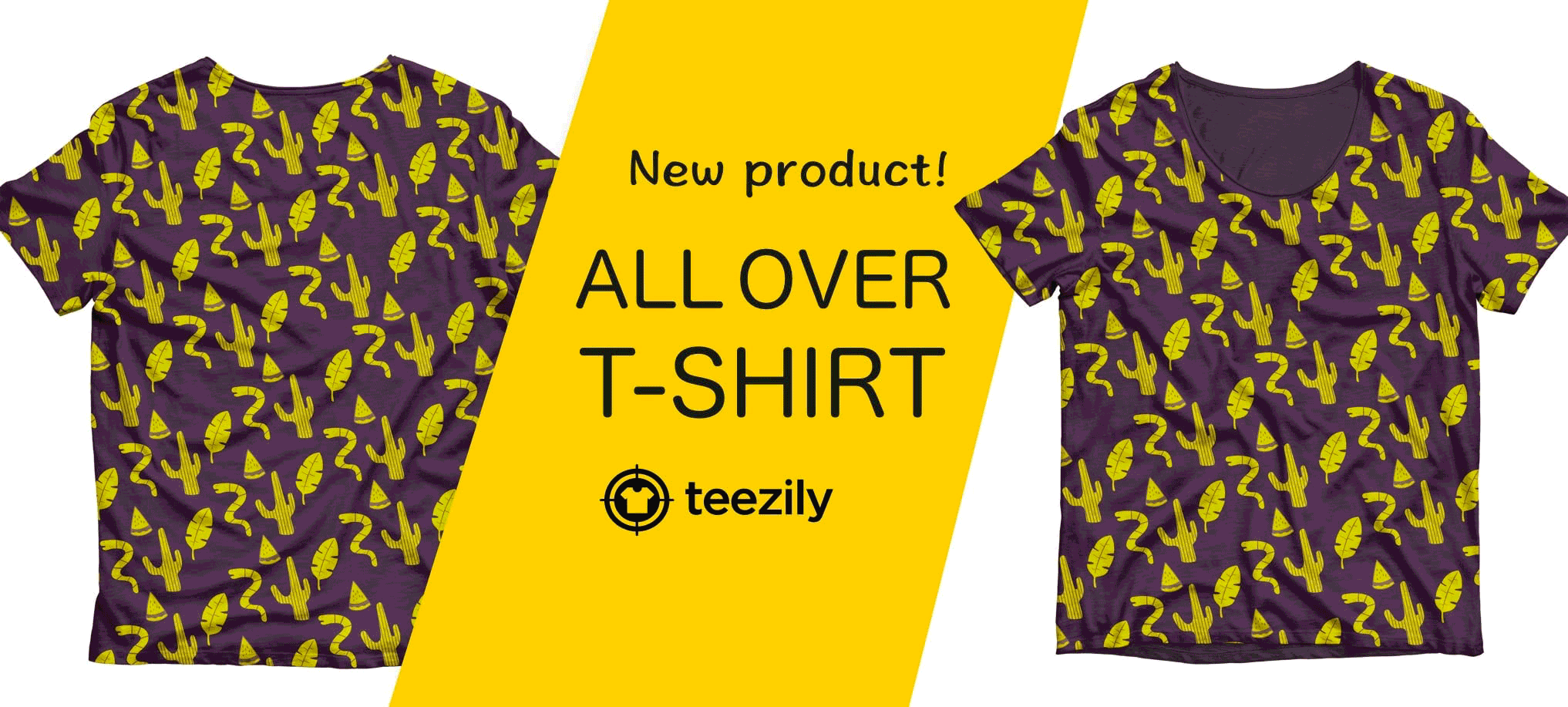 All-over print t-shirts are out : discover the hottest designs for all-over printing
Sometimes a simple graphic on a shirt is just not enough, so don't miss the opportunity to create & sell your Teezily all-over print shirt ! With summertime around the corner, we are pretty confident that this will become one of the best selling product all over the world. Moreover, one of the latest trends to have rocked the world of personalised T-shirts is all-over printing.
What does "all-over printing" mean ?
The term describes a special kind of print that covers the entire apparel or product (yes, front and back). Indeed, all-over printing is an outstanding method to create original, funny and creative t-shirts and hoodies. Basically: you provide your original artwork ... we do the rest! You can use a photo, an album cover, a painting, whatever you like. Just keep in mind that the file should have required dimensions of
3955 x 5256 pixels, and max 5 MB size
.  Thanks to our five years of experience in the print-on-demand industry, we are able to offer an excelled service with tailored solutions for our users.
Starting to create all-over printing apparel

Monochromatic patterns
and
geometric shapes
look pretty great on all-over printing t-shirts and they are pretty easy to create. Moreover, this kind of designs can help you to target the youngests, and to enlarge your audience. One trend we've noticed so far this year is a rise in designs using a monochromatic color palette. Basically, you use the same base color while varying saturation and brightness. Geometric patterns have been enjoying a moment in the spotlight for quite some time now, and it doesn't look like this trend has any signs of slowing down. Another brilliant idea for all-over printing apparel is a
summer's inspired design
: everybody is looking for the must-have product for this summer 2019, and what is better of a shirt with a bright, colorful print ?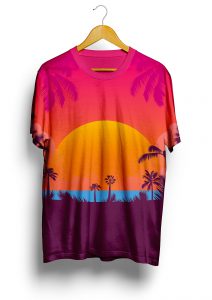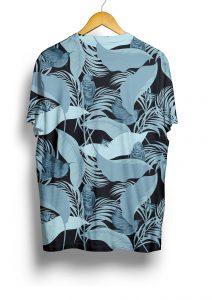 What else? Just be creative, funny ... unique ! Think about the
"food & beverage" niche
who is the more and more relevant, thanks to Instagram and all the social sharing about "trendy foods". Cupcakes, donuts, sushi, avocados, pineapples, pizzas (an evergreen), coffees, mojitos and so on... you can find tons of designs' ideas related to this trendy niche ! Get inspired by these popular design trends and start creating all-over print products now.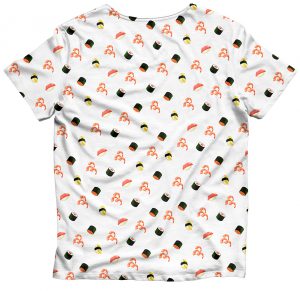 Get inspired by these popular design trends and start creating all-over print products now !