One week of Teezily Work&Fun in Kuala Lumpur
Hello Zilers,
Still remember our
Work&Fun
contest back in June? Yep! For one month, our Super Zilers hustled to reach the top 30 with the prize of a luxury vacation for 2 people. Their hard work has paid off. During the first week of September, the first #TZWorkandFun trips ever were organized with great success.
We had the honor to welcome Zilers and their partners from Asia to the beautiful capital of Malaysia. As a group of twenty five with no experience in this country, we were very eager to explore its vibrant urban life, charming natural sights and rich culture. Our trip was made up of many different types of activities such as sight-seeing, trekking, excursions, a theme park trip etc. and of course, various occasions trying different cuisines.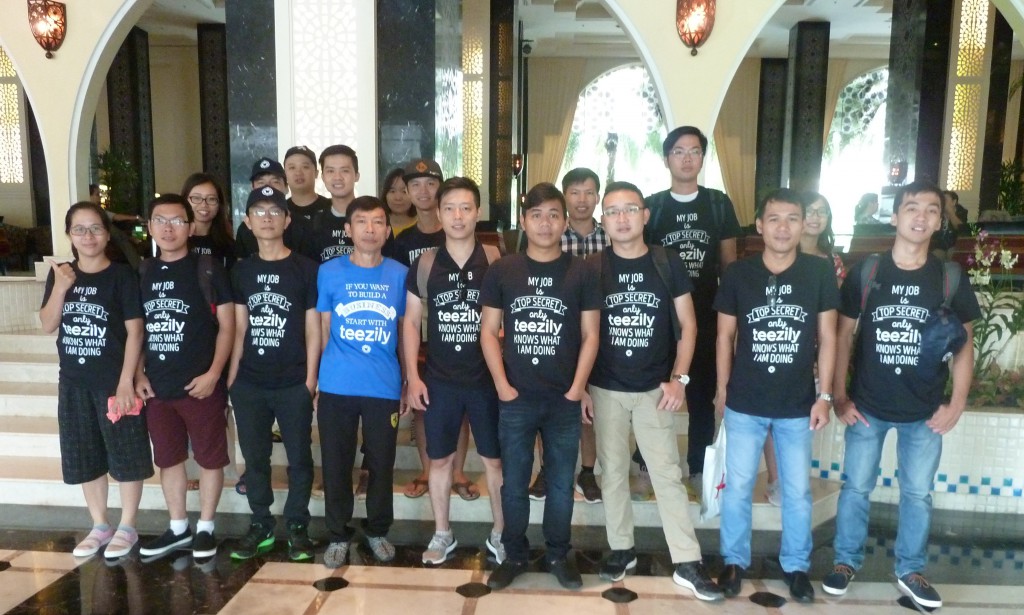 Starting with the essential Kuala Lumpur, we were guided to the most well-known places in the city. Malaysia is very diverse with populations of Muslim, Chinese, Indian and other ethnics harmonized in a peaceful country. It can be seen in their capital, with the classical and modern architecture of different buildings such as The National Mosque – Islamic holy place with the tombs of late Malaysian presidencies, the Royal Palace – the old palace of his majesty King of Malaysia, Merdeka Independence Square – with an impressive flagpole and touches of British colonial time, and Chinatown – which was full of lanterns and red decorations for the mid-autumn festival.
The most iconic landmark of Kuala Lumpur, is of course the Petronas Twin Towers – the highest twin towers in the world. With the good location of our hotel, we could see it from our rooms. However, it was really exciting to see the building from the ground. Moreover, we had the chance to go up to the bridge that connects the two towers, and even higher, we went up to the top floor. Everything looked amazing from up there. It was breathtaking to have the bird's-eye view of this dynamic city with all of its buzzing atmosphere. Taking tons of photos is a must here, you just cannot resist this opportunity.
Away from city life for one day, we went to the outskirts of the capital for a day of trekking. In that crystal rocky mountain range surrounded by tropical forest, we had the peak of Bukit Tabur to conquer. Needless to say, this hiking was no joke, especially for us who work mainly on computers all day. But when physical strength was required, our Super Zilers were ready. Never give up! Yes, it is the same as in business as in this challenge. The spectacular view of Kuala Lumpur on one side and the Klang Gates dam on the other was the reward for us after 3 hours of hiking.
We stayed in the nearby area in the afternoon and had another activity that was no less exciting: ATV riding. It was a self-drive excursion on the trails of the Kemensah tropical forest. Another new experience with Malaysian nature for our urban participants, and it was also a game of speed.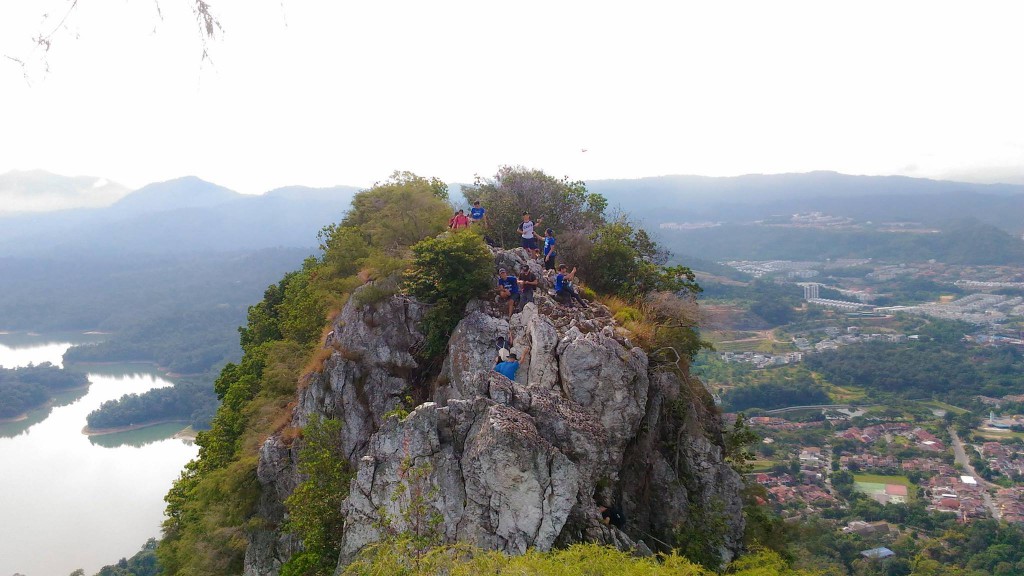 With his bright smile and a lot of sweat, Phuc Thai commented: "This is probably the most dangerous thing I've done in my life. I couldn't believe that I myself have climbed through all those steep rocky paths to reach the summit. And the ATV ride was like an amazing real life racing video game. After this trip, I will definitely spend more time on sport and health".
The fun didn't stop there. The next day we went to Sunway Lagoon Park. Extending over several hectares, Sunway Lagoon offers many attractions such as the water park, adventure park, a zoo and many shows. Having spent the whole day there, we still wished we could have more time to spend.
Back at the hotel in the evening, we could not stay calm and so went back to the Petronas Twin Towers for the water fountain show. It was a spectacular combination of music, light and water dance which made some relaxing moments after a day full of activities.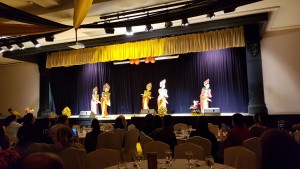 Let's not forget to mention all the incredible food that we had here, ranging from Malaysian, Indonesian, Chinese and Western cuisine. The most remarkable dinner must be the one in Saloma Bistro with a buffet. They had a traditional dancing show which we had the pleasure of joining in on, dancing on the stage. Overall, it gave us a really good impression about tourism in the country.
To add a final touch to the rich experience we had, one of the last nights was for clubbing in Trek – the new entertainment center of Kuala Lumpur. "Cheers! Santé! Saluté! Hai ba zo!", "To Teezily!" Everyone was up to celebrate the unforgettable moments that we had had together.
"I would like to give a big thank to Teezily team" – said Rauney from India – "for offering me this opportunity to meet other big sellers. The Vietnamese friends have shown me different perspectives of the business and I could learn a lot from them."
Quynh N. from Vietnam added: "Now I learn that I should find more balance in my life. Passionate for making money online, but at the same time it is important to socialize and experience. Living in a good community of Super Zilers is also one of the best ways to expand the business."

It was unbelievable that one week in Kuala Lumpur went that fast. But it was time to get back to work. Our Super Zilers had time to charge up their batteries and be open to a new atmosphere in which to continue their business. We said goodbye but kept in mind all the memories that we had together in this beautiful country. See you again very soon!