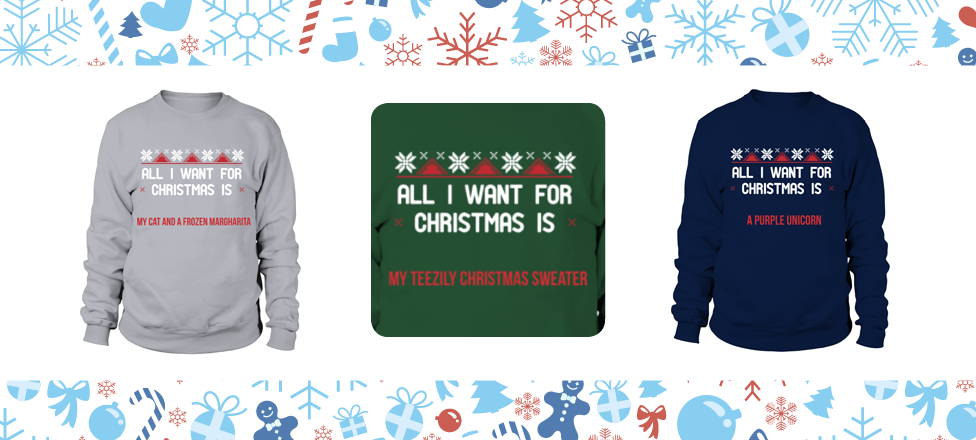 CYBER WEEK: Win your personally customized ugly Christmas sweater
For the past two years we have been continuously receiving tons of requests from our customers asking questions like "Can I add my boyfriend's name on this t-shirt?" or "Can I customize that sweater with a slogan?" etc. Since our main goal is to satisfy our customers and fulfill their wishes, we have decided to launch this revolutionary "customize your campaign" feature, which enables you to personalize existing campaigns. Can it get more exclusive than this? We don't think so!
Let us explain how it works, it's very easy, you'll see:
Add your text in the highlighted box and pick your favorite color below.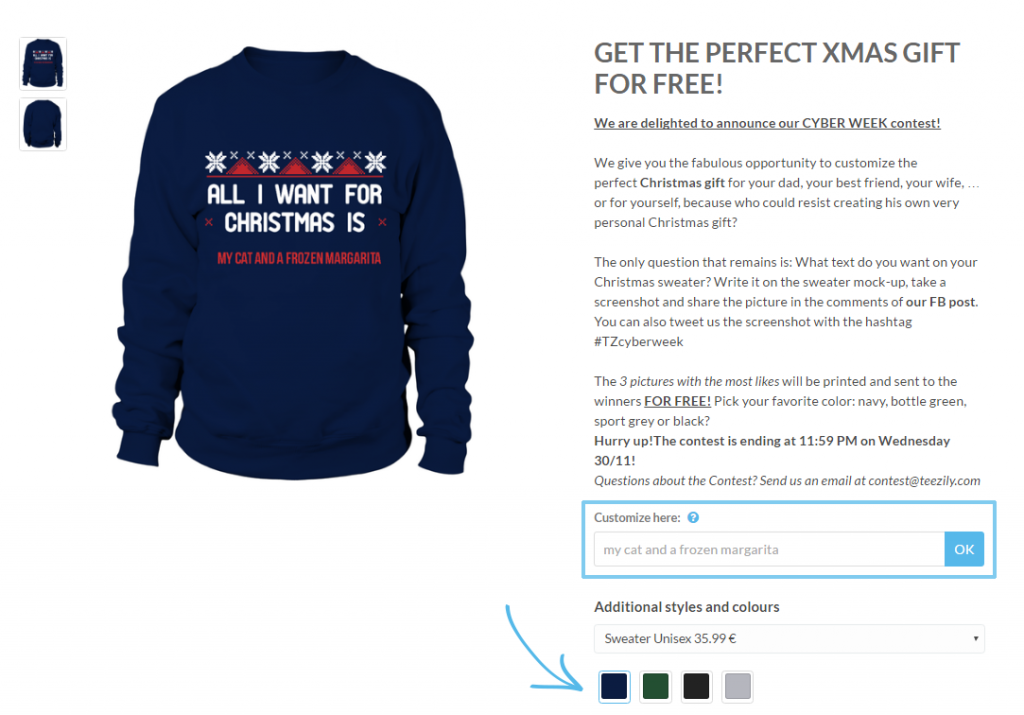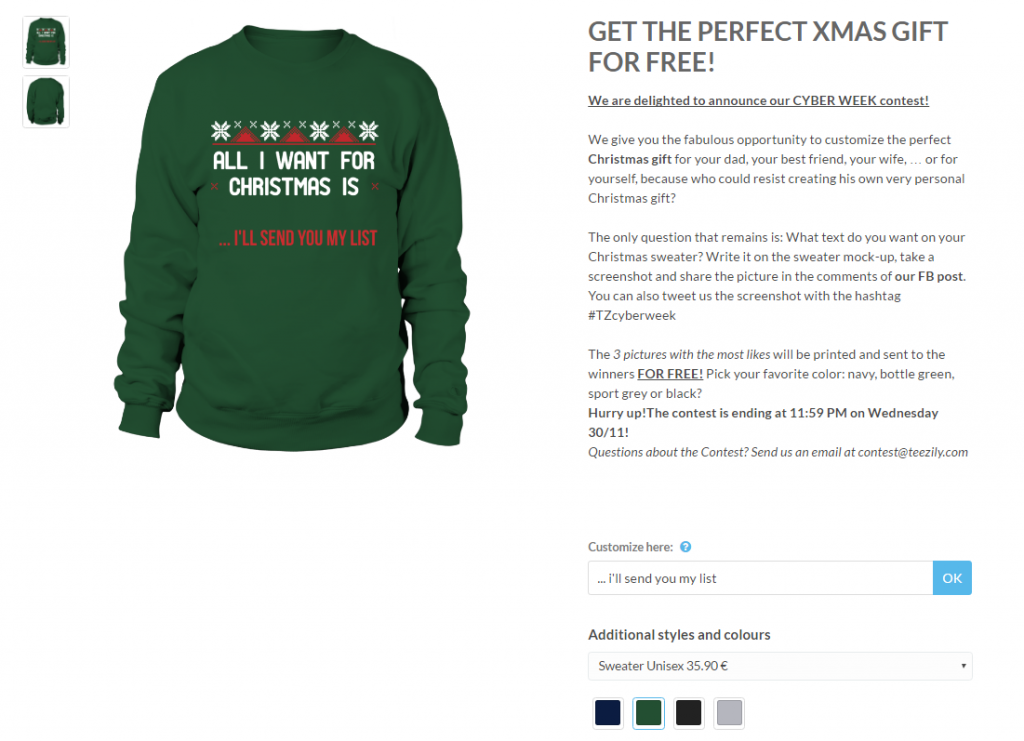 In order to thank our amazing customers and celebrate this game-changing news, we are delighted to announce our
CYBER WEEK contest
! We give you the fabulous opportunity to customize the perfect Christmas gift for your dad, your best friend, your wife, … or for yourself, because who can resist creating their very own personal Christmas gift?
The only question that remains is: What text do you want on your Christmas sweater? Write it on the mock-up, take a screenshot, and share the picture as a comment on the Facebook post. The 3 pictures with the most likes will be printed and sent to the winners FOR FREE!
Please note: We kindly ask you to respect trademark rules. Don't use official names or the full name of a celebrity. Read more about this topic at http://university.teezily.com/whats-the-role-of-tz-when-moderating-campaigns/ or visit https://euipo.europa.eu/eSearch/ if you have any doubts. If you infringe these rules your comment will be disqualified.